Having passed the midpoint of 2018, many Austin home builders and potential buyers are now looking ahead to next year. What will the housing market look like in 2019? Will home prices continue to climb? Will new home construction increase to meet demand?
If you're thinking about becoming a homeowner, you've probably done your fair share of studying the housing market, trying to predict where it will go next, and wondering whether now is the right time to buy or if it would be wiser to wait. It's impossible to predict the housing market with absolute certainty, but as an Austin home builder, we want to give you the best possible insight so your home buying experience will be positive and successful.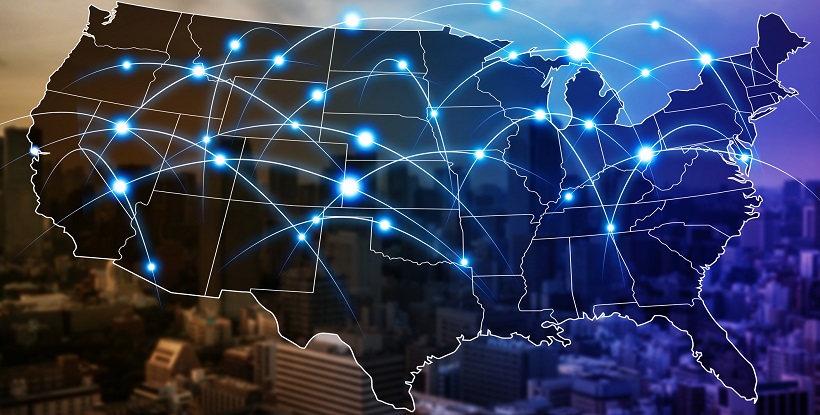 The big picture
The U.S. as a whole has been facing a housing shortage for years, with buyer demand far outpacing the number of homes actually available. That demand has been forcing new home prices to rise at above-average rates for the past two years, and it doesn't look as though that's going to change significantly in 2019.
That said, there's a glimmer of hope on the horizon for buyers. Although it's not likely that we'll see a buyer's market next year, new home construction is predicted to rise, which means that home prices should level off—or at least rise at a less astronomical rate. The Home Buying Institute recently reported that 279,302 single-family home building permits were issued during the first four months of 2018—an 8.7 percent increase over that period in 2017—and since there's always lag time between the filing of a construction permit and the completion of the project, 2019 could be the year that a lot more new homes get built.
Even so, it's likely that homes will continue to be scarce in most markets, and that home prices will continue to rise across most of the country. Of course, rising prices don't keep people from buying homes. Indeed, real estate research website Gord Collins predicted that the U.S. economy will grow 3 to 5 percent in 2019. This will likely lead to more Americans buying homes, many of them millennials eager to become homeowners for the first time.
A local level
It goes without saying that, while the national housing market is important, it doesn't tell the whole story. With this in mind, if you're serious about buying a house, you need to look at the housing market on a local level in the area where you intend to buy. After all, the housing market in, say, Seattle is very different from the market in Detroit, no matter what the national averages may be. And if you're thinking about buying a home in Austin, Texas, it's wise to remember that this city tends to play by its own rules.
In Austin, the nationwide trend of demand outpacing supply is even more pronounced. In fact, the Austin Board of Realtors recently reported a 6.8 percent decrease in the number of homes available on the market from 2017 to 2018, and as we move into next year, all signs point to this trend continuing. The upshot is that when new homes in Austin become available—especially quick delivery homes—they tend to sell very quickly. So, don't keep saying, "Maybe next month." Stop by today and explore our communities!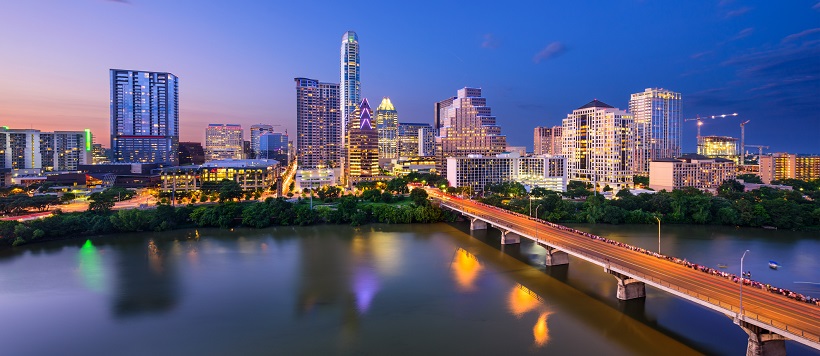 Why Austin?
At the heart of Austin's red-hot housing market is one simple fact: people want to move to Austin. The economy here is booming, with rapid job growth in technology, pharmaceuticals, education, retail and manufacturing. In fact, a recent report from POLICOM found Austin to be America's strongest metropolitan economy, and the Austin Chamber of Commerce just announced that 35,700 net new jobs had been added during the 12 months ending in June 2018, making Austin the second fastest growing metro area in America. Consider this data, courtesy of Sperling's Best Places:
Austin has an unemployment rate of 2.9 percent, compared to the U.S. average of 5.2 percent.
Austin's recent job growth is 3.0 percent, compared to the national average of 1.6 percent; its projected future job growth is 43.1 percent, compared to the 38.0 percent national average.
The median household income in Austin is $55,216 per year, slightly above the national average of $53,482 per year.
Of course, Austin's appeal isn't purely economic. The city is a fun and exciting place to call home, filled with friendly people who are genuinely happy to be here, and it boasts one of the best music scenes in the world. The food scene ranges from world-class barbecue restaurants to food trucks slinging vegan tacos—and both of these options are amazing. It's a city where you can kayak down a river beneath a bridge that houses the world's largest urban bat colony. It's weird, and we like it.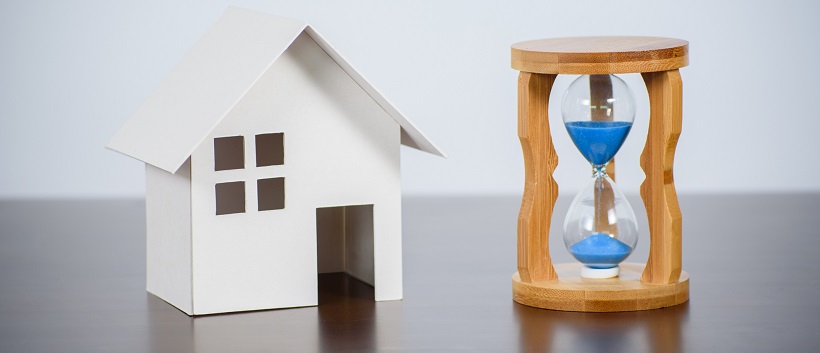 The bottom line
In a nutshell, demand for new homes outweighs supply and the competition is likely to increase over the rest of 2018 and into next year. If you're considering buying a new home in Austin, Texas, it would be better to do it sooner rather than later. But if you need to wait, know that as an Austin home builder, MileStone Community Builders is dedicated to building new homes throughout the city, and we will help you explore your options whenever the time is right for you.
That said, if finances are heavily driving your decision, remember that home prices are expected to continue rising in 2019, so the latter half of 2018 might be your best opportunity to buy. To find the area and home that best fit your wallet and your wish-list, browse our communities and search through floor plans at various price points.
Lastly, keep in mind that fall is often considered the best time of year to buy a house for a wide range of reasons. First and foremost, this time of year considered the off-season in the real estate world, which means that sellers who put homes on the market in fall are often highly motivated to sell. As a buyer, you'll also face less competition from other buyers and will enjoy a greater share of your real estate agent's attention. Overall, fall and winter are seasons when the buyer is in the driver's seat. And in a time and place with a seller's market, that's a big advantage.
As your Austin home builder, we pride ourselves on building award-winning homes for every milestone in your life. Our sales team is dedicated to helping you find the dream home that fits your lifestyle as well as your wallet. To learn more about buying a home in Austin, Texas, and to locate quick delivery homes that can be yours before the year is through, contact us today.