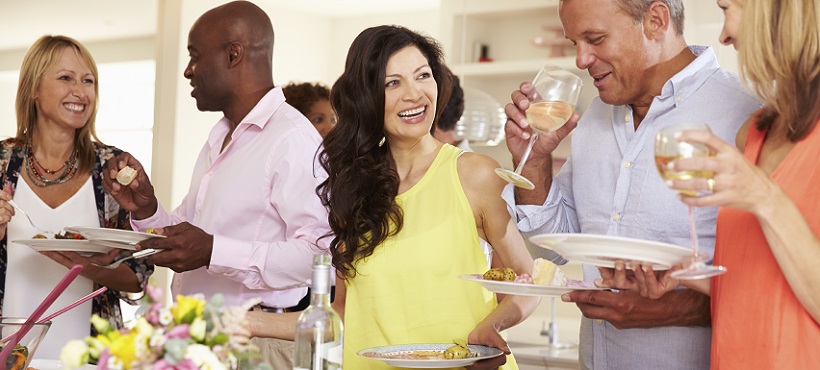 After you've purchased a new home, you may start thinking about hosting a housewarming party. If you're wondering how to host a housewarming party, there is no "right" or "wrong" way, as approaches may vary from homeowner to homeowner. You might be reticent to spend money on a party when you've just made such a big investment (not to mention ALL of the other expenses that go along with buying a home!) and you may not be ready to have people in your new home for weeks, or even months, after you've moved in.
Not to fret! We have three ideas for housewarming parties for various points in your move-in timeline.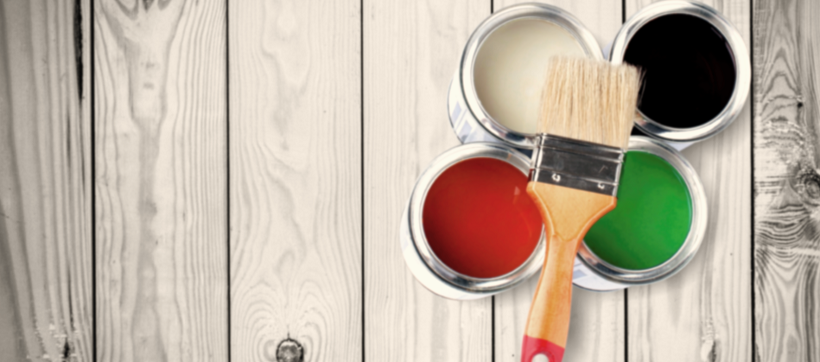 Painting party (for those who have just moved in)
A painting party can be fun for everyone! The premise is simple: Invite your friends to come over and help you paint some of the rooms in your new home!
All you need to do is supply paint, brushes and some instructions, and make sure your guests know when to come over! We LOVE these paint chip invites—just make sure your guests know what they'll be doing!
Get this party started with these tips:
Work ahead: Prime walls and put painter's tape where it needs to be placed, but do that before the day of the party. That way, your guests can get to work right away!
Be considerate: Some of your friends may not be up to painting for whatever reason (pregnancy, disabilities, allergies, etc.), so make sure you have other jobs for them to do, like bringing refreshments or supervising!
Maximize: Assign four people to a room to get things done quickly. For smaller rooms, assign two or three people. Make sure your painters know each other or have compatible personalities to prevent paint-fights or other unpleasantness.
Provide fuel: Make sure beverages are on hand like water, beer, wine, but maybe save the alcohol for AFTER the painting is done! Don't forget snacks or meals either. Potlucks are fine here, but keep in mind that you're asking your friends for free labor, so having them bring their own food as well might be a bit much.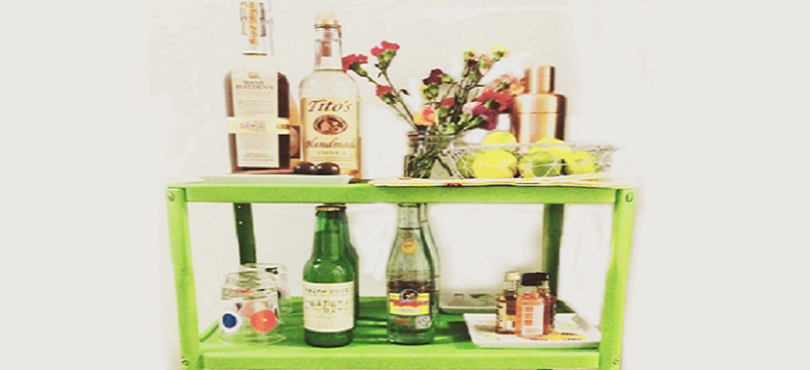 Stock-the-bar party (for those who have things in order)
Your rooms are in some semblance of order, but something's missing… That adorable vintage bar cart you snagged is sadly empty, or least looking a little sparse. So, here's where hosting a housewarming party can serve a dual purpose: bringing friends into your home and getting your bar looking healthy and stocked!
Invite your guests to bring one bottle for your cart and one bottle for the party itself (you don't want to empty your bar cart the same night it gets filled!). For example, try these cute, on-point invitations to let your guests know what is what.
Here are some tips for your stock-the-bar party:
Safe driving: Since this party encourages drinking, make sure you have backup plans for everyone. Whether that means Uber, a taxi service or designated drivers. Prepare to have some overnight guests. You don't want friends leaving the party if they're in no state to drive themselves.
Publish your preferences: If there are certain spirits you prefer, don't be afraid to say so! It's your bar, so stock it with things you like!
Water and food: Again, as you're asking guests to bring things, be sure to provide snacks and water!
Music is key: Have a list that goes from "chill" to "party" so you can help your guests loosen up and dance some of their cares away as the night goes on! How can you go wrong filling your new house with warmth and laughter?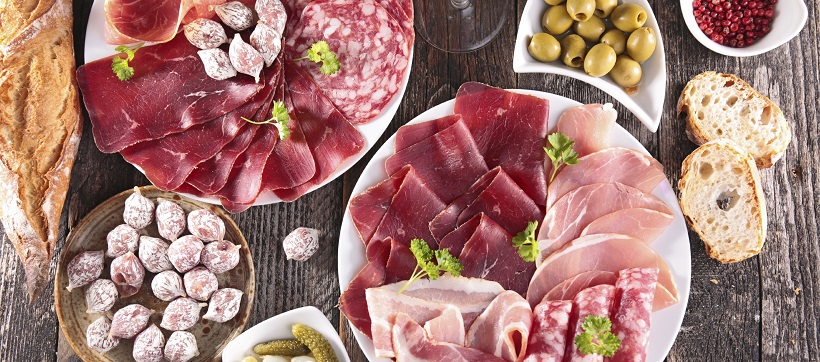 Traditional housewarming party
(for those who are truly ready to entertain)
Now, you're missing the guests! There are SO, SO many super-cute housewarming invitations in this world. So, we'll just have to leave it to you and about five hours on Etsy to find the right fit.
Here are tips for throwing a traditional housewarming party:
Food: It is customary to provide food at a housewarming party to keep your guests well taken care of. Remember, you are entertaining them in your new home! Typically, the food would be wine, cheese and other small plates. So, think "cocktail hour," not full catered event.
Gifts: Traditionally, bluebirds, pineapples and bamboo are offered to new homeowners. Some homeowners also choose to register for new housewares. If that sounds like you, make sure you include your registry on the invite for your guests. Accept all gifts graciously and pen thank-you notes after the party.
Warm the house… no, really: If you're entertaining in the winter, then you can go really traditional and asks guests to bring a bit of firewood. This will actually help you warm your home. If you don't have a fireplace, a good old-fashioned spring or summer bonfire may do. Make sure to check local laws to make sure your fire is safe (and legal)!
Give a tour: Make sure to show off your house to your guests! Take them room to room, and don't be shy. Get happy and excited! Since, this is a new milestone in your life, your friends will be happy to see what you have accomplished.
At the end of the day, hosting a housewarming party should be fun. It's a personal reflection of you and your home! Therefore, showing off your new home with friends and family is the perfect way to start the newest phase of your life!