From great live music to some of the best barbecue around, there's a lot to love about Austin, Texas. If you're looking to move to this great city, then you'll find a home to fit every lifestyle. We have a lot of new Austin homes that we're proud to show you this year, and these incredible features are sure to turn some heads.
Exteriors of new Austin homes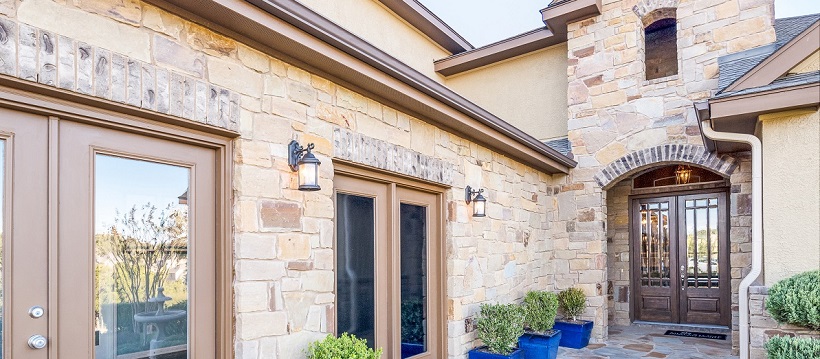 Quality materials: Beautiful stone, brick and stucco exteriors bring homes to life at West Cypress Hills.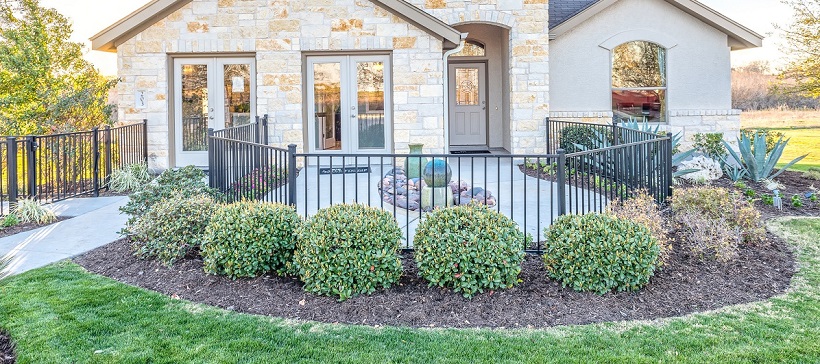 Year-round greenery: A professionally designed front-yard irrigation system keeps your yard green and lively at Shadow Creek.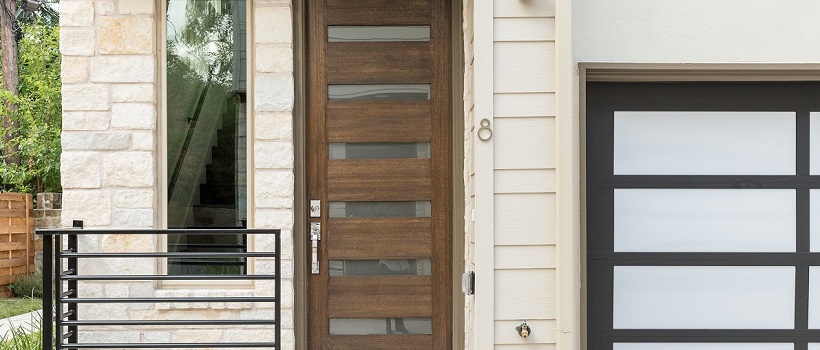 Welcoming entryways: Homes at The Griffin feature custom mahogany entry doors with frosted glass panels.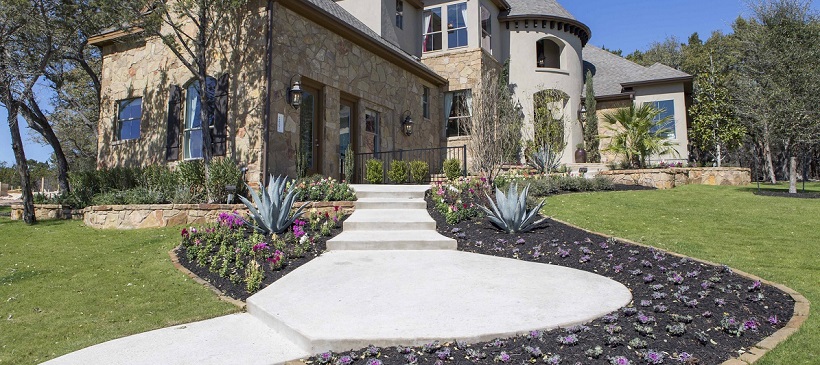 Magnificent landscaping: Communities like The Reserve at Brushy Creek feature professionally designed front, side and rear yard landscaping.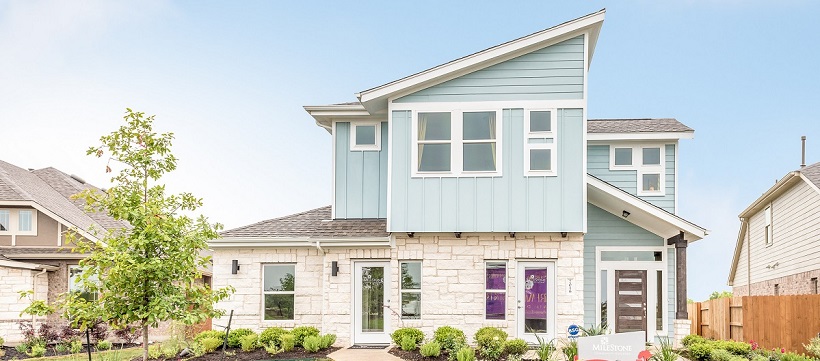 Eye-catching colors: The designer-selected paint colors at Easton Park perfectly compliment the stone and brick exteriors.
Bedrooms in new Austin homes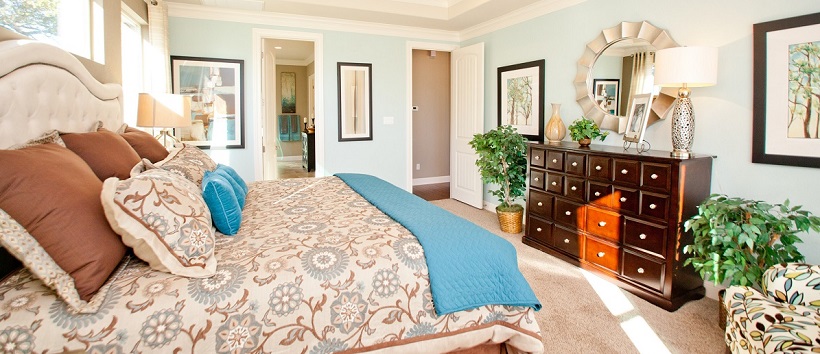 Cozy carpeting: Plush, high-quality carpet flooring in each home at Scottsdale Crossing makes the bedroom warm and cozy.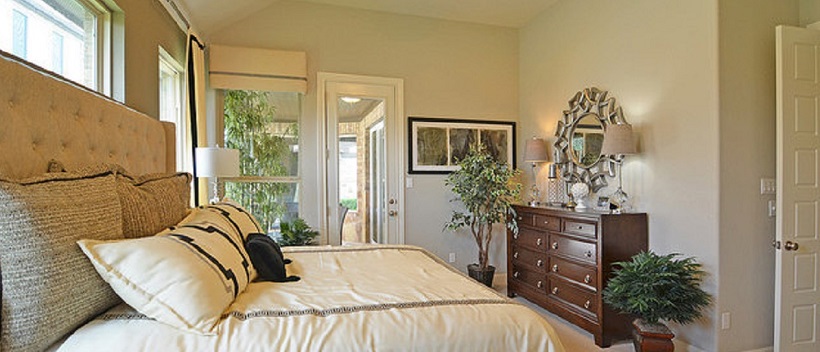 Room with a view: Bedrooms at Teravista feature generous windows and glass doors, providing an excellent view of the beautifully landscaped exterior.
Bathrooms in new Austin homes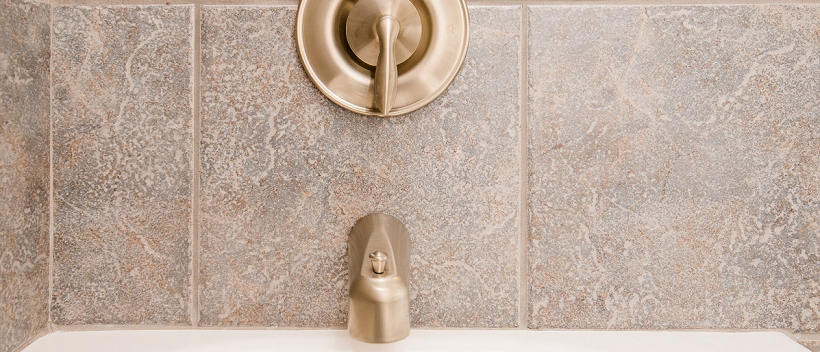 Fine fixtures: Quality Moen plumbing faucets, pictured here at our Addison community, add a classic touch to bath areas.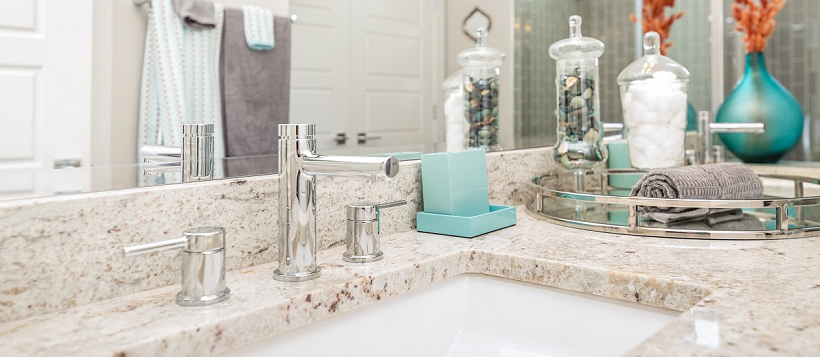 Quality counter tops: River White granite brings the master bath vanity top to life at The Griffin.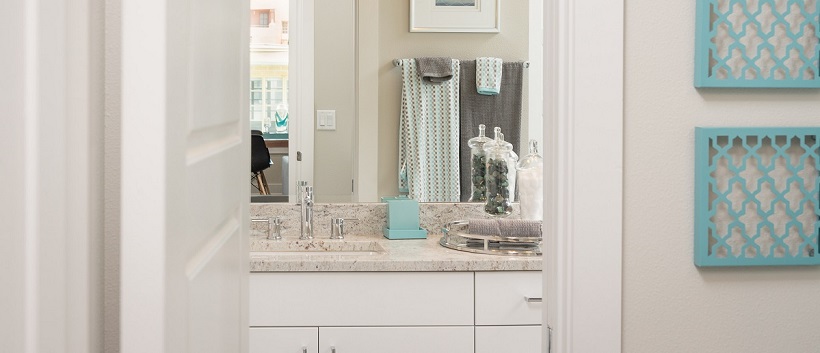 Modern baths: The bath areas in communities like The Griffin include chrome faucets and Piedrafina Carrara marble counter tops.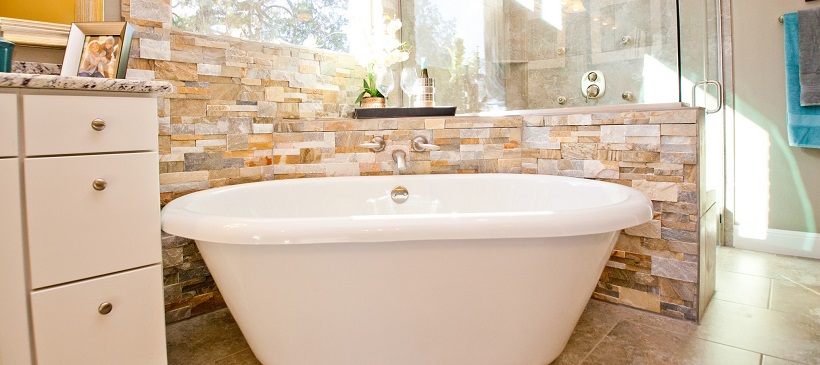 Elegant features: A white porcelain bathtub and framed glass shower enclosure add a sophisticated touch to the Larkspur bathrooms.
Shower perfection: Many communities, including The Griffin, feature sleek, frameless shower glass.
Closets in new Austin homes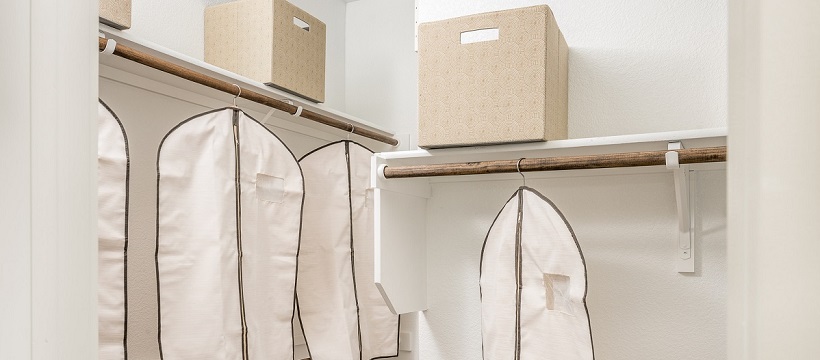 Lots of storage space: Generous closets at homes like these in Easton Park give you room for everything you own.
Laundry rooms in new Austin homes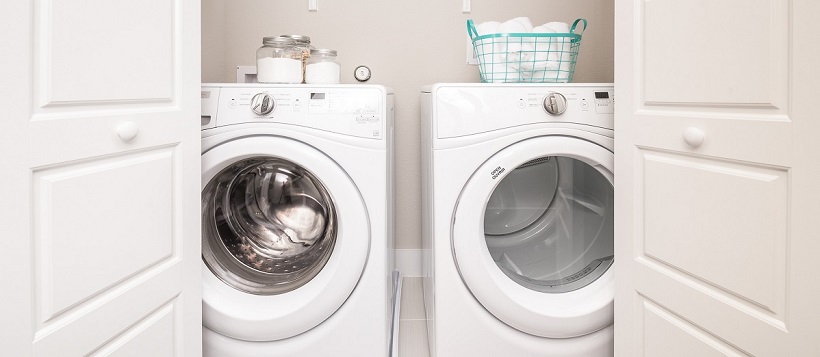 Efficient appliances: Communities like The Enclave on Cooper Lane include spacious laundry rooms, along with energy-efficient gas water heaters to reduce your energy costs.
Living rooms in new Austin homes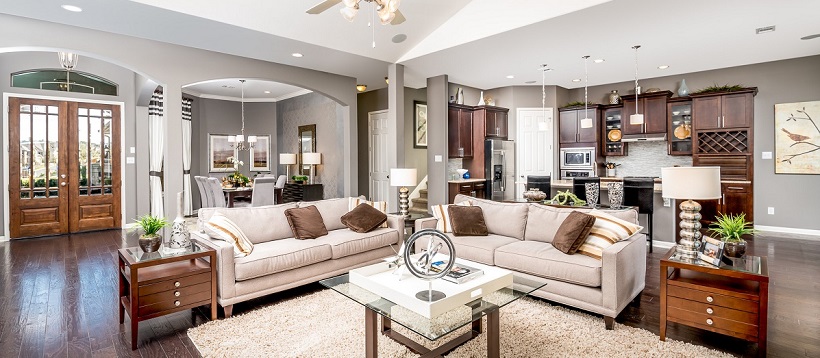 Room to breathe: Our homes in communities like West Cypress Hills are open and spacious, giving you plenty of room to make them your own.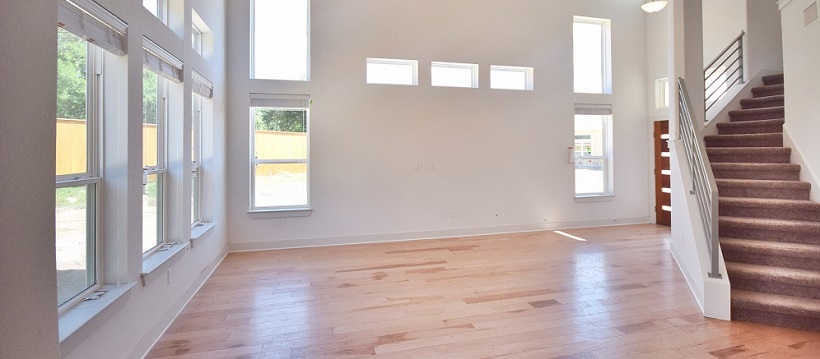 Designer floors: The beautiful 5-inch hickory Celebration Honey wood flooring in the entry, kitchen, breakfast area and living room gives the homes at 1601 Stassney a classic touch.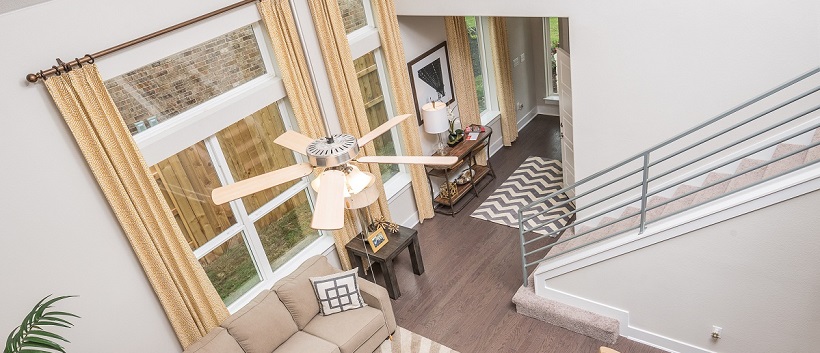 Raised ceilings: The 9-foot raised ceilings at Easton Park and other communities create an open, airy feel.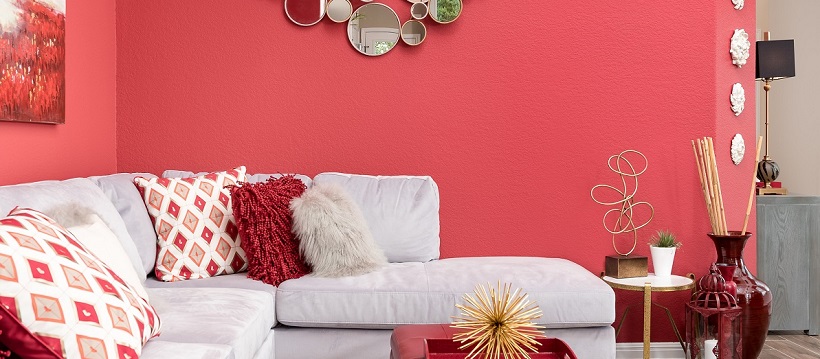 Attention to detail: Small details like the rounded corners and Monterrey drag texture at Whitestone Landing give your home a distinctively modern atmosphere.
Dining rooms in new Austin homes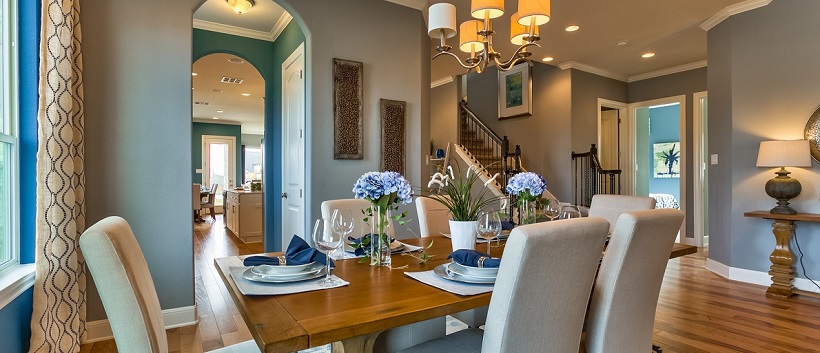 Spacious dining area: The open, inviting dining rooms at The Park at Brushy Creek make it easy to sit down to a family meal.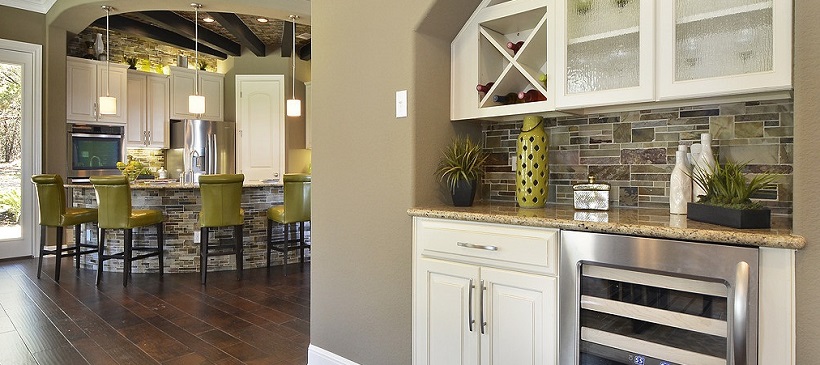 Private bar: Entertaining guests is easy with your own personal bar at The Reserve at Brushy Creek.
Kitchens in new Austin homes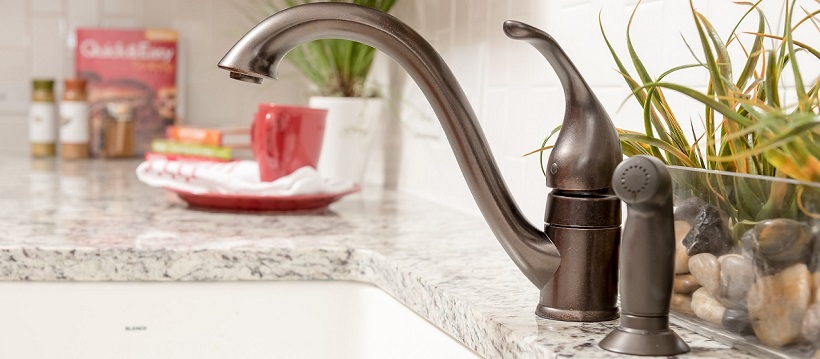 Fine fixtures: Check out the high-quality Moen faucets with sprayers in each kitchen at Whitestone Landing.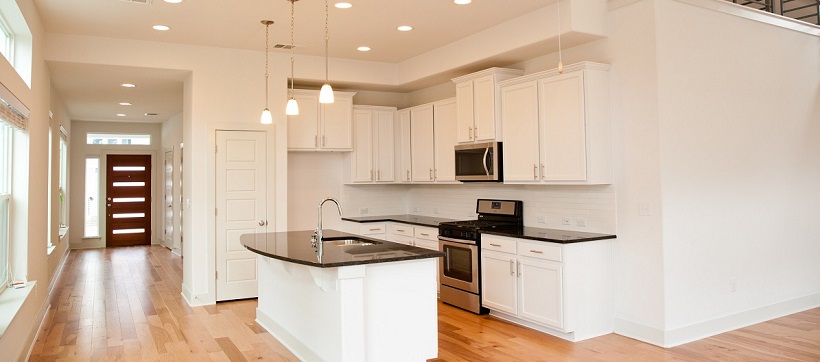 Kitchen perfection: Homes at The Eastwood at Riverside feature a spacious peninsula or island with decorative pendant lighting, perfect for entertaining.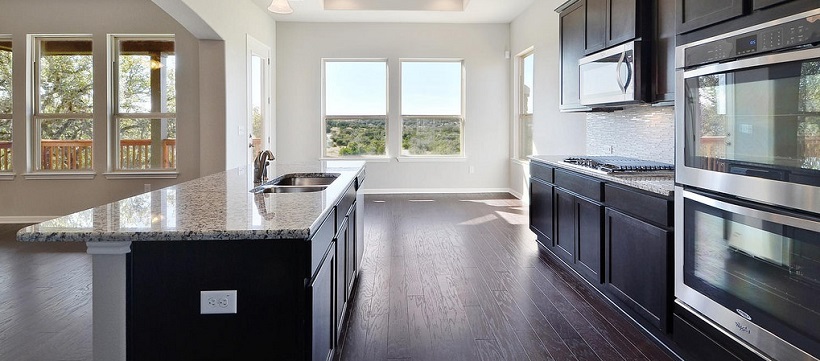 Extra prep area: The large peninsulas or islands with granite counter tops at West Cypress Hills offer lots of extra counter space.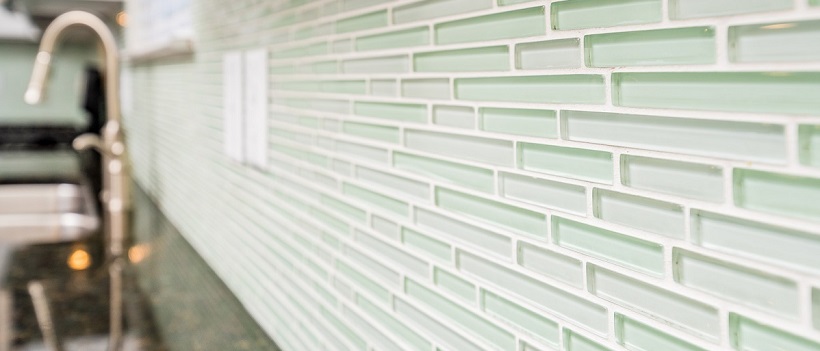 Stylish touches: Stainless steel sinks with an elegant backsplash give kitchens at Addison a stylish feel.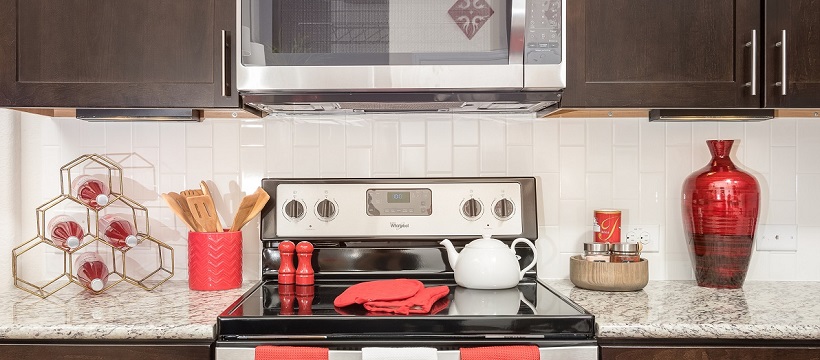 Top-notch appliances: Communities like Whitestone Landing come with reliable Whirlpool appliances, including microwave, range and dishwasher.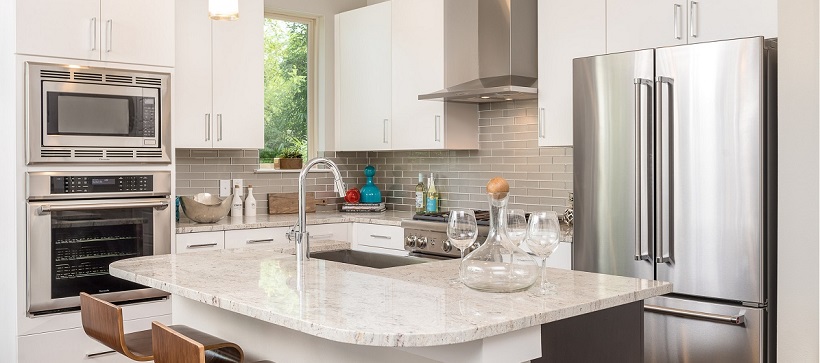 Form and function: Kitchens at The Griffin are warm and welcoming as well as functional, with eased edge granite kitchen counter tops, 42-inch Belmont 1600 series cabinets and recessed can lighting.
These new Austin homes truly offer something for everyone. Contact us today at MileStone Community Builders to learn more about all the great features in our Austin, Texas, homes.