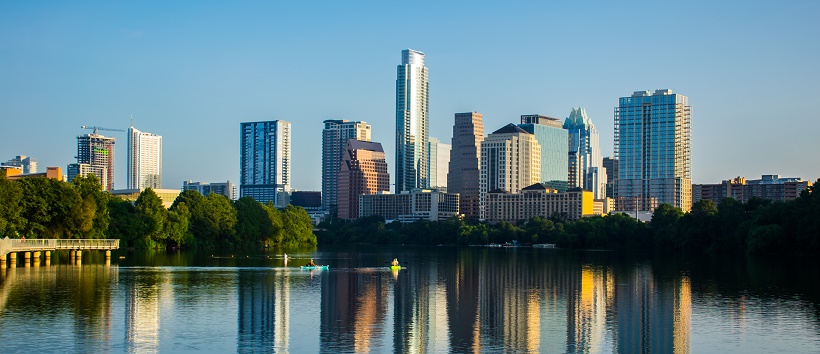 Any visit to downtown Austin makes it clear why our city continues to be one of the fastest-growing in America. Music, food, culture, nightlife—it's all here. However, great downtown Austin living options can be hard to come by. Therefore, we're thrilled to be able to offer two incredible communities in the heart of Austin.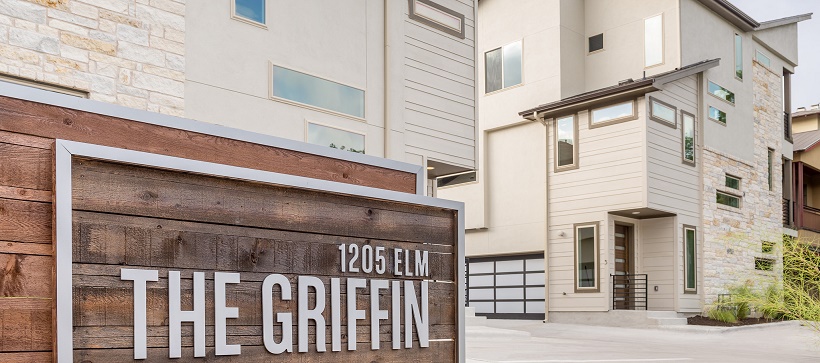 The Griffin
Located at 1205 Elm Street, The Griffin is a luxury condo community in Clarksville, a laid-back, walkable neighborhood just west of downtown. Clarksville has the atmosphere of a cozy village stuck in the middle of the big city. If you're looking for countless shopping and entertainment options, then you'll find them just a few blocks away from The Griffin. For example, you'll discover an endless cluster of entertaining bars, eateries and music joints on nearby 6th Street. Being bored here is practically impossible, but the neighborhood also provides a quiet, relaxing atmosphere.
The Griffin also offers luxurious homes with several available floor plans ranging from a cozy 867 square feet to a more spacious 2,036 square feet. If you're looking to find the amount of space that perfectly suits your needs, then you'll love the numerous options in these two- and three-story homes. Features include:
Designer Bronceado Oak Andalusia floors
Chef Grade appliances, including gas range, dishwasher and microwave oven (per plan)
"River White" eased edge granite kitchen countertops
Covered patios as well as relaxing second-floor balconies
Energy-efficient programmable Nest thermostat
Professionally designed front, side and rear yard landscaping
Piedrafina Carrara marble countertops in full baths
Attached garage with automatic door opener and Wayne Dalton Firehouse garage door
1306 West
The brand new luxury condos at 1306 West are just minutes from the best food, shopping and culture that Austin has to offer. Overlooking House Park, 1306 West is right in the heart of downtown as well as a stone's throw from the Texas State Capitol, Austin Community College and the Shoal Creek Greenbelt Trail. Options for shopping, eating and entertainment in the immediate area are virtually limitless. For example, record stores, coffee shops, barbecue joints and museums, and the nearby collection of parks and trails make it easy to maintain an active lifestyle.
These condos offer luxurious amenities in a cozy space, with several floor plans available—including one- and two-bedroom options. Finally, you'll enjoy other features, such as:
Shaw Celebration "Honey Spice" hardwood floors
Thermador stainless steel appliances, including gas range and dishwasher
"India Black Pearl" eased edge granite kitchen countertops
Spacious patios on first-floor units; balconies on upstairs units
Energy-efficient programmable Nest thermostat
Designer front entry door
Contemporary Moen Align chrome bathroom faucets as well as fixtures
Kwikset Halifax polished chrome door hardware
Downtown Austin offers a lifestyle like no other, where all the city's amazing resources are right at your fingertips. If you would like to learn more about downtown Austin living, then contact MileStone Community Builders today!