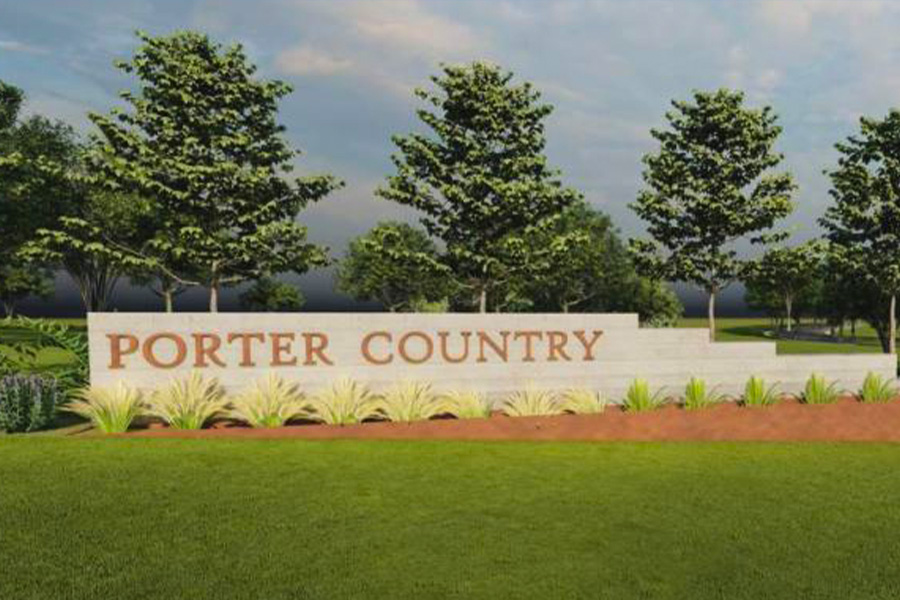 Our much-awaited Porter Country community anticipates opening by early 2023.  It will be one of Milestone's newest projects located in the diverse and growing city of Buda, Texas. Located by East side 35th, FM 2001, and North of Shadow Creek make outdoor and social exploring a breeze without compromising your peace!  Porter Country will feature over 70 acres of green space and multiple parks. Enjoy a peaceful stroll while admiring lush landscaping in Porter Country by exploring over 60 acres of open and scenic land. Experience peace and connect with loved ones from a stunning new MileStone home with access to a community picnic area, a pond, and over 12 parks including the Buda Amphitheater & City Park.
Discover shopping and entertainment centers. Enjoy family bonding time and dive into a mouthful of flavor by getting some tasty local bites. Share good times and cold beer with friends and family at Aviation Pizza and Draft House. Get tasty comforting Cajun food from Mudbugs. Try out traditional Italian food made with fresh ingredients from the famous Amici food truck, or get a delicious dessert from the beloved  Texas Pie Company, best known for its sweet and savory pies made from scratch. Discover amazing music events and festivals by visiting the neighboring city of San Marcos, or the "Live Music Capital of the World," Austin Texas, both of which are a 30-minute drive away.
Buda has a diverse population that has reached a growth rate of 46.1% in the last 5 years. The growing economic opportunities, location, and serene living of this town make it desirable for any family seeking to experience the best of Texas. Designed with families in mind, Porter Country is zoned near Pfluger Elementary School, McCormick Middle School, a highly rated Hays CISD school with a 15 to 1 student-to-teacher ratio, and Johnson High School so your children can excel in everything they set their minds to!
Enjoy one-story and two-story houses ranging between 1,450 – 3,000 square feet, 3-4 bedrooms, and 2-3 bathrooms, and with an incredible Tax Rate of less than 2% in a diverse and growing family-forward community. Select from various stunning floorplans with three different elevations and breathtaking open-concept style kitchens that blend into a spacious communal family room/ living area. Relax in your Owner's Suite with double "his/ her's" vanities finished off with luxury materials, a walk-in shower, and a walk-in closet. Enjoy a serene community full of beautiful mature trees, and stylish backloaded Homes starting in the low $300ks.
Whether you are looking to size down, grow more prominent, or move to Texas Porter Country's location makes it a balance paradise that allows you to live life peacefully so you can indulge in all the precious moments of life, without losing connection to the exciting nearby city life. Join our list or contact us at (512)-645-2145 to explore Buda from the elegant comfort only Porter Country homes can offer.