Thanks for stopping by the MileStone Community Builders website! As you may have noticed, we've given this place quite an overhaul recently. It's part of our ongoing effort to make your Austin home search easier than ever, so be sure to check out some of these cool, brand new features: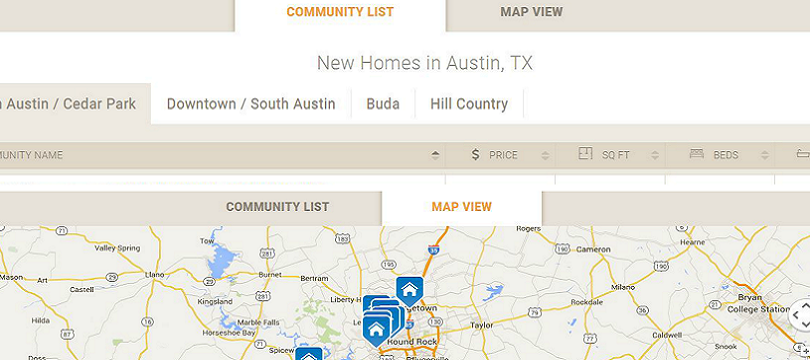 1. Find your Austin home by region or interactive map
You can now view communities by region or map, allowing you to see where our homes are located and what's nearby. If you're looking for a place to live in a particular part of the city, then this feature takes the guesswork out of your Austin home search.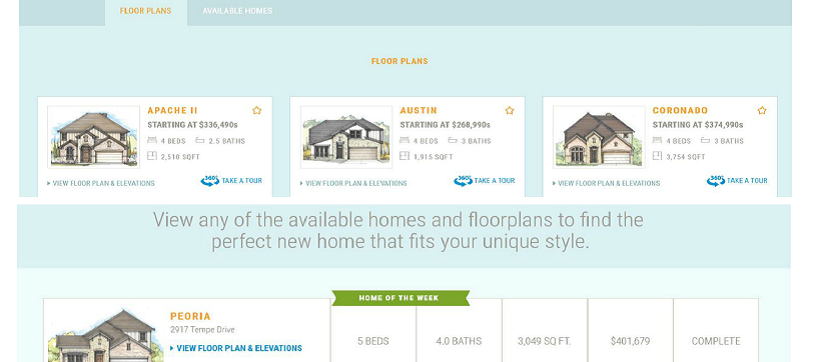 2. View new floor plan details
So, are you looking for your dream floor plan? When you view floor plans and available homes now, the experience is much more interactive, and you can get more details on the available floor plans in each of our communities.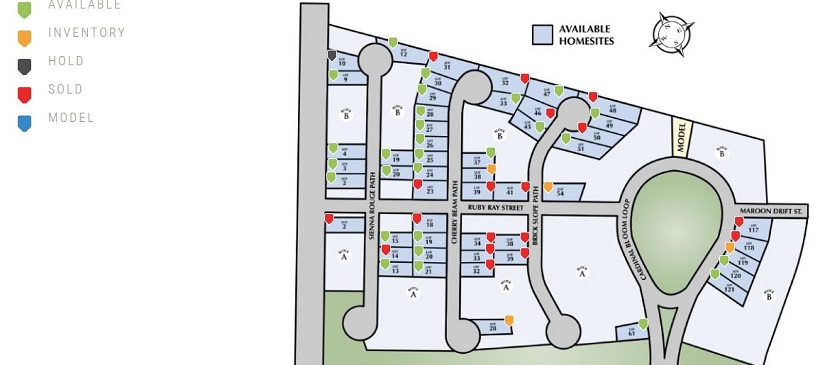 3. Explore community site maps
Of course you want to know what your new house looks like, but you also need to get a feel for the community it's in. Your Austin home search will get easier and much more fun with our improved community site maps. So, you'll be able to see what homes are available and in what area of the community. Below the site map, you can even view the features and amenities of each community, as well as find the one that has everything you need and more.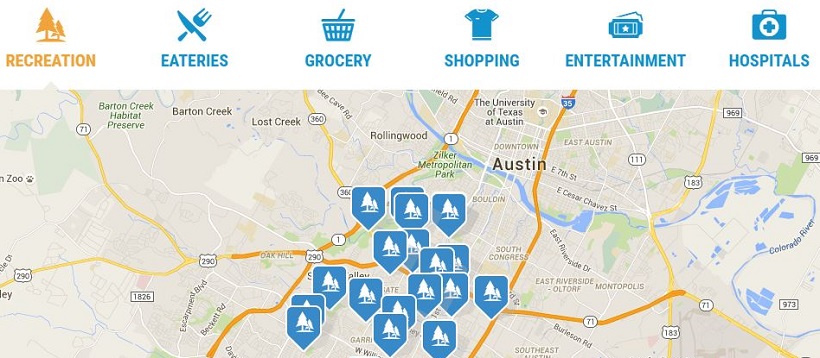 4. Access detailed neighborhood information
You can view the nearby businesses and attractions of each community, including schools, hospitals and parks, as well as shopping and dining options. So if you're looking for a home that's located right along a local bike path, or one that has a great coffee shop nearby, you'll know before you go. Isn't that a neat feature to get you excited during your Austin home search?!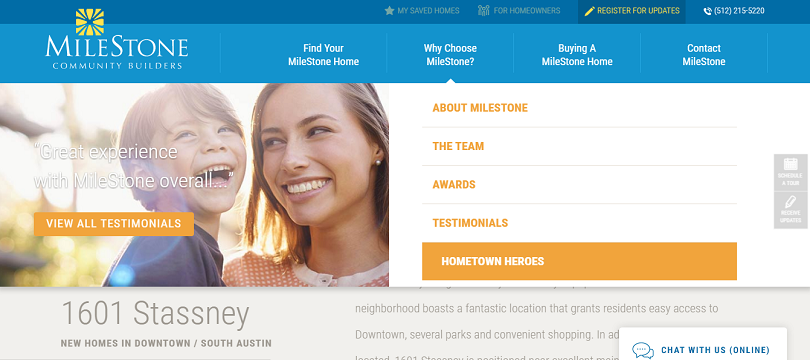 5. Learn more about MileStone
On our new website, hover over the "Why Choose MileStone?" header to access everything you need to know about our company and our team. Also, explore awards we've won, testimonials about us and information on Hometown Heroes and our other programs.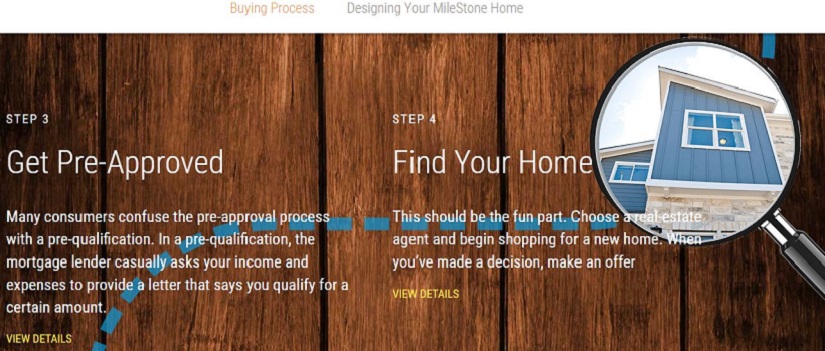 6. Understand the buying process
When you're looking for Texas homes for sale, we believe transparency is crucial to forming a good relationship. Under "Buying a MileStone Home," you'll find an easy-to-read walkthrough of the buying process, so there will be no surprises once you sign on the dotted line.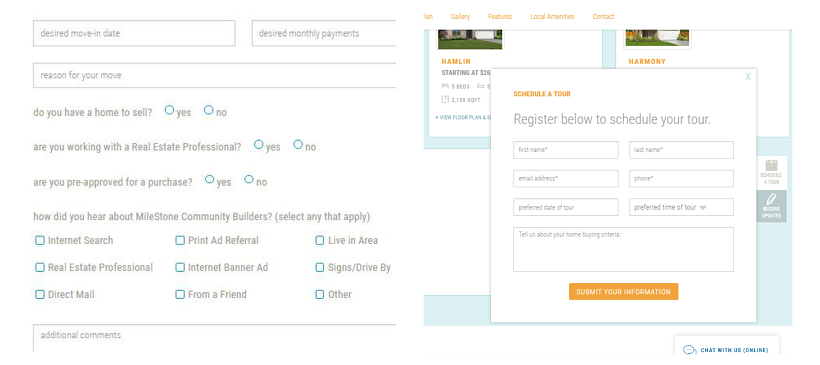 7. Contact us any way you want
It's never been easier to communicate with us at MileStone. For example, you can use the contact button, fill out our Full Interest List, schedule a tour from one of our community pages or simply give us a call. We're looking forward to hearing from you!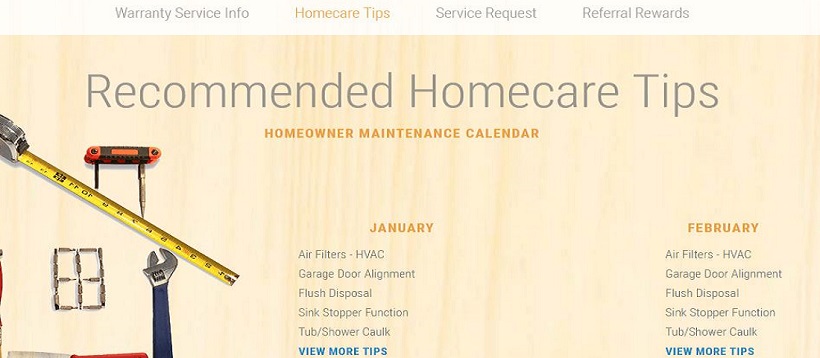 8. Get helpful homeowner tips
Check out the "For Homeowners" section to explore cool pages featuring homeowner care tips, access the homeowner orientation manual as well as easily fill out a service request.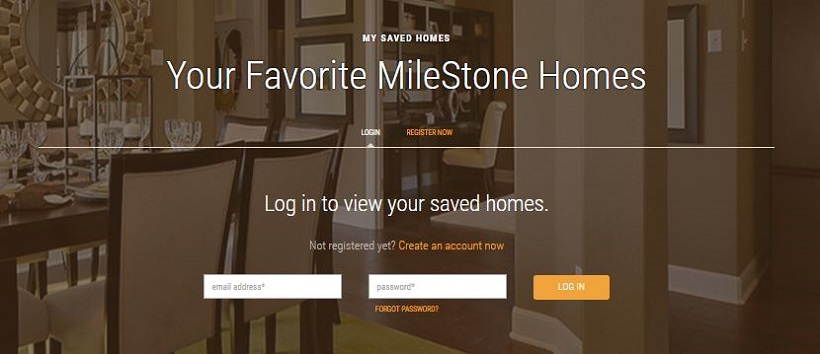 9. Save your favorite homes
As you continue looking for Austin homes for sale, you need to keep track of your options. Use the "My Saved Homes" button at the top of the page to save your favorite homes and review later.
10. Follow our blog
Since you're reading this, you've obviously found our blog. Thanks for reading! This is where you'll find a steady stream of fun facts about life in Austin. This ranges from details on upcoming community events to information on our newest communities. Your Austin home search starts here!
Therefore, it's our great pleasure to introduce our new website. It's just one of the ways we're committed to helping you out with your Austin home search! So, we hope you enjoy your new home search, and please don't hesitate to contact us today to learn more about our Austin homes for sale.