A new home announcement sometimes comes as a surprise. Here at MileStone, we've had the opportunity to be part of some very special ones. One of the best in recent memory reminded us of how rewarding it is to help so many people find their new homes in Austin.
The Story of Zach and Kylie
Zach and Kylie first stopped in about three months ago. They were touring the Estates with a group of friends who were looking for a house. Although their friends decided they weren't ready to buy, Zach and Kylie seemed taken with the neighborhood. Soon they began to seriously consider taking the leap themselves.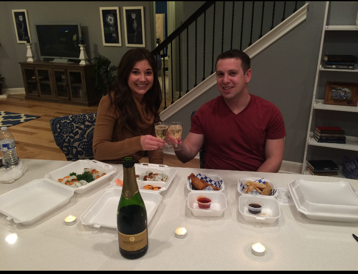 After experiencing some common and understandable first-time home buyer reservations, we were thrilled when they decided to build with us! As luck would have it, the night
they decided to pull the trigger came right before a price increase… as well as their one-year anniversary. We celebrated the occasion by lighting a few candles, ordering Chinese food to the model home. At about 8 p.m. on their anniversary night, we wrote out the details of their contract!
Two weeks later, Kylie got to spend her birthday at the couple's soon-to-be home. They were able to explore the community and meeting some new neighbors. The story would have had a happy ending if it finished right there, but we were all in for one more BIG surprise!
Zach and Kylie recently stopped by and insisted that we go to their home. Zach's mom from Chicago was with them. We noticed that Zach seemed nervous. His demeanor had us convinced that something was wrong, but much to our pleasant surprise, it was just the opposite.
As we all sto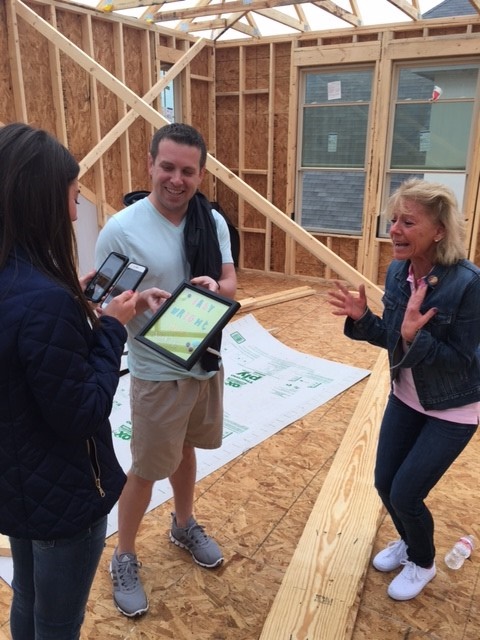 od in Zach and Kylie's new home, the couple announced to Zach's mom —along with the rest of the family via FaceTime from Chicago— that Kylie was pregnant! It was an unforgettable moment. It's not every day you get to give your family a new home announcement and a new baby announcement on the same day. As we all shared in the great news, we realized how lucky we are.
We often help young couples find their first homes. When you do something over and over again, it becomes easy to take it for granted. But as we all gathered together in
the new nursery at Zach and Kylie's home, we were reminded of how special it is to make a difference in people's lives.
Zach and Kylie told us recently that MileStone has been a huge part of making their dreams come true. In fact, they shared that if they had not come to our community with their friends three months ago, they would be having their first child in a cramped little apartment.
Helping people find a new home in Austin, TX, is what we do. This young couple's new home announcement reminded us just how lucky we are to have this opportunity. Contact us to find a dream home and soon you'll be making new home announcements!