It's no secret that Austin's housing market has been booming over the last few years. However, with demand often comes scarcity. That's why we make it our mission to continue building new quick delivery homes in our communities. With options available in communities all over Austin, you won't have to worry about your dream home getting snapped up as quickly as it was listed.
Be sure to check out these communities where new homes will be move-in-ready throughout the coming months:
Whitestone Landing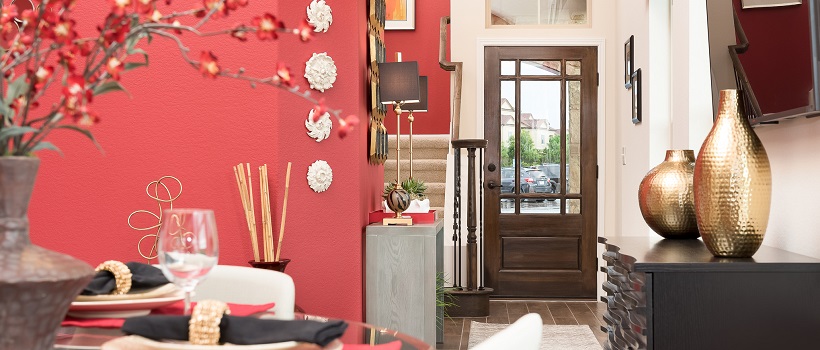 Nestled in Cedar Park, Whitestone Landing is surrounded by top schools, quiet streets and local attractions such as the Texas Museum of Science & Technology. Our quick delivery homes provide floor plans for families of all sizes:
Conchos: If your family is looking for plenty of space, then you'll love this quick delivery home. The Conchos 4-bedroom floor plan spans 2,512 square feet with a media room and game room upstairs.
Lambert: The 2,023-square-foot Lambert floor plan includes 3 bedrooms and an open-concept kitchen/dining/family room. Don't forget about the spacious upstairs game room!
San Bernard: Squeezing a lot into its cozy 1,937 square feet, the San Bernard is competitively priced floor plan! It offers a luxurious master suite on the first floor, plus 2 additional bedrooms and a game room upstairs.
Larkspur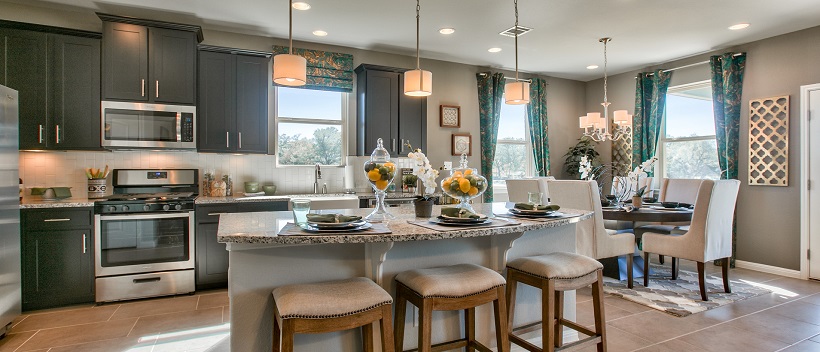 Nestled in the sweeping landscape of the Texas Hill Country just north of Austin, Larkspur is a peaceful master-planned community of walking trails, open spaces, top amenities and nearly 1,500 homes. We're proud to highlight one of our favorite floor plans here:
Glendale: Spanning 3,241 square feet, this roomy 4-bedroom floor plan is great for growing families. It includes a study, a game room and a loft for all your entertaining needs. Also, there are potential add-on options! Choose from options such as a fifth bedroom, a fireplace, a media room or a third car garage.
Smithfield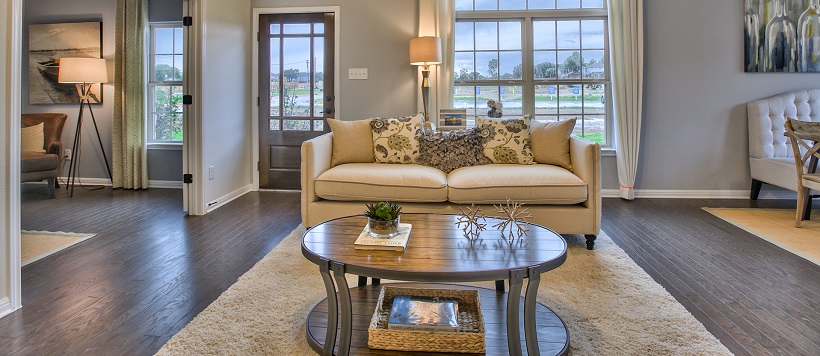 Located in up-and-coming South Austin, Smithfield has easy access to countless shopping, dining and entertainment options, not to mention luxurious town homes at an entry-level price point:
Bronte: This floor plan makes unique use of its 1,532 square feet, with a roomy master suite and 2 additional bedrooms on the second floor. Also, you'll find a spacious family room downstairs and a modern kitchen that opens to a covered back patio.
Shadow Creek/The Meadows at Shadow Creek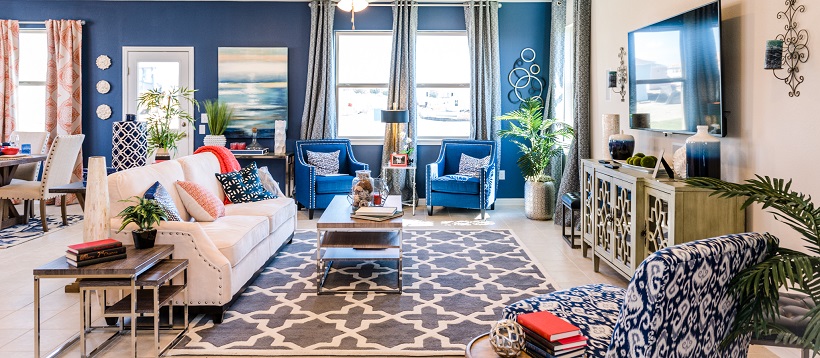 Two MileStone communities in Buda, Texas—Shadow Creek and the nearby Meadows at Shadow Creek—offer small-town living just a short drive from downtown Austin. Several floor plans in these communities provide options for anyone who likes to be close to the big city while enjoying life at a slower pace:
Abilene: The 1,200-square-foot Abilene floor plan provides ample room for your family. It comes with a generous amount of garage space, 3 bedrooms and a loft on the second story.
Hamlin: An airy open-concept design makes the Hamlin a great floor plan for families. For example, the enormous great room opens into a kitchen/dining area to keep everyone close. At 2,159 square feet, this floor plan also features 4 bedrooms, 3 baths, a study and a 2-car garage.
Lyric: The 4-bedroom Lyric spans an impressive 2,013 square feet! You'll love the vast open-concept design on the first floor that includes a kitchen island and foyer. Additionally, the master suite comes with optional double vanities in the master bath.
At MileStone Community Builders, we're crafting affordable, luxurious homes in some of Austin's most vibrant communities. To discover more quick delivery homes in the greater Austin area, explore our list of available homes at various price points.