What is it that makes Austin so special? If you ask a dozen Austinites, then you'll get a dozen different answers—and therein lies the key. The best of Austin, Texas, lies in the city and Hill Country life rolled into one. It's a place that truly does have something for everyone. So, here are 12 of our favorite one-of-a-kind Austin, Texas, attractions to prove it. 

Photo Credit: Lady Bird Johnson Wildflower Center via Facebook
1. Lady Bird Johnson Wildflower Center
Home to an overwhelming variety of native wildflowers, the Lady Bird Johnson Wildflower Center is a great example of an Austin, Texas, attraction that has maintained its connection to nature despite the city's growth. It's particularly breathtaking in springtime.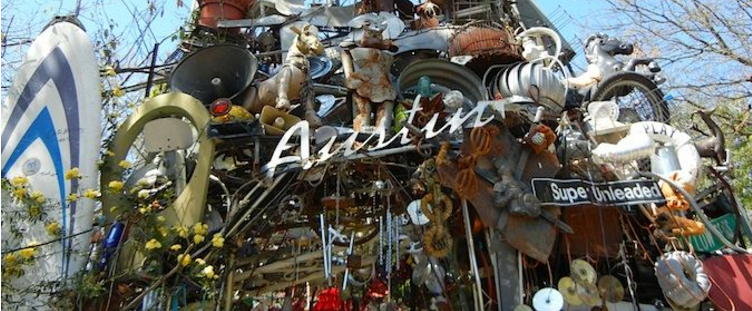 Photo Credit: Jennifer Morrow via Flickr
2. Cathedral of Junk
The lifelong work of Austin's own Vince Hannemann, the backyard sculpture known as the Cathedral of Junk takes everyday trash and transforms it into a vast, palatial work of art.
Photo Credit: Broken Spoke via Facebook
3. Broken Spoke
This authentic Texas honky-tonk and dance hall, located 10 minutes from Austin, might very well be the last of its kind. So, stop in for a cold beer, and learn to two-step like a pro. Also, be sure to check the Broken Spoke's music calendar before you go, because some of the best bands in Texas play here. Have fun cuttin' a rug at one of Austin's best and most classic attractions!

4. Barton Creek Greenbelt
A 360-acre urban oasis in the heart of Austin, the Barton Creek Greenbelt is the perfect place to go for a walk, jog or bike ride without straying too far from home. The 7.5-mile Greenbelt trail connects several of Austin's best parks.

Photo Credit: Houndstooth Coffee
5.

 

Houndstooth

 

Coffee
Love a good cup of joe? Well, you have a lot of options. For example, get cozy at Houndstooth Coffee, a perennial local favorite that serves carefully sourced and expertly prepared coffees and teas at its two Austin locations.

Photo Credit: Travis County © 2012
6. Hamilton Pool
Why not swim your way through the best of Austin? Formed when the roof of an underground river collapsed to form a stunning natural grotto, Hamilton Pool is a beautiful swimming hole surrounded by trees and cliffs, and fed by waterfalls.

Photo Credit: Pinballz Arcade via Facebook
7.

 

Pinballz

 

Arcade
Pinballz Arcade is home to more than 500 new and vintage pinball machines. So, stop by and see how many you can play in a night.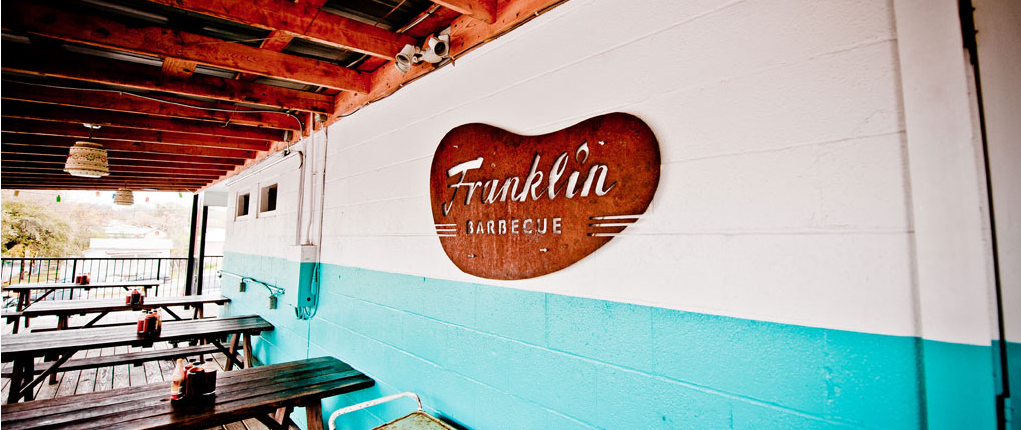 Photo Credit: Franklin Barbecue
8. Franklin Barbecue
When you think of the best of Austin, Texas, this popular food joint should definitely be on your stomach's list. You might have to wait in line, but it will be worth it. Most noteworthy is Franklin Barbecue which serves some of the best BBQ in a city where great meat is seemingly around every corner.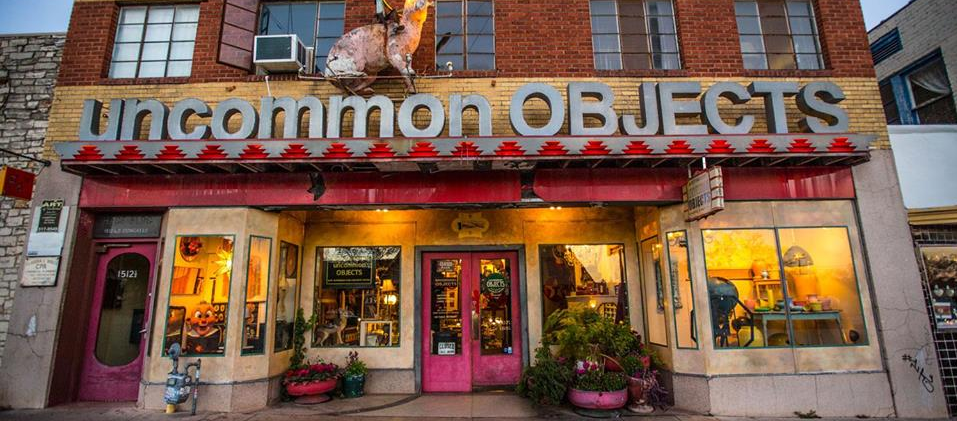 Photo Credit: Uncommon Objects via Facebook
9. Uncommon Objects
There are antique stores in every city in America, but not like this one. For example, Uncommon Objects on South Congress Avenue is packed floor to ceiling with a seemingly endless collection of stunning relics. It's been described as "your eccentric uncle's attic on steroids."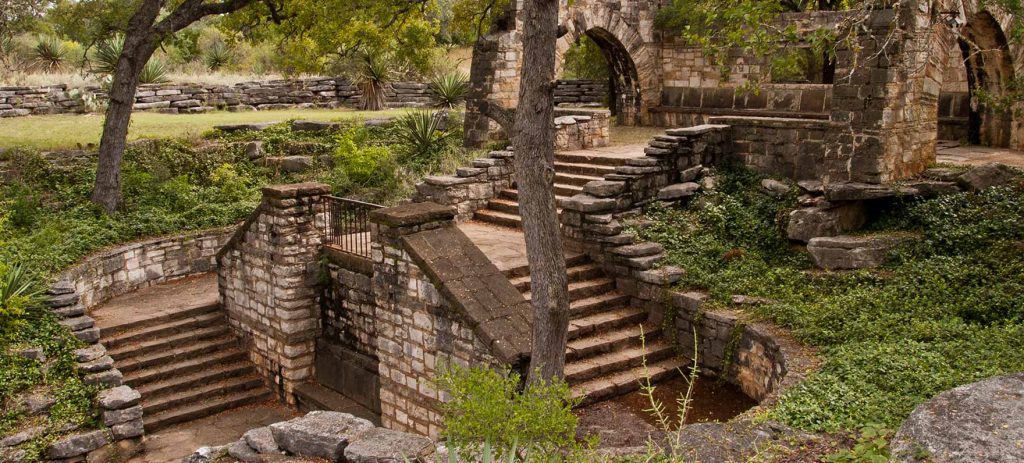 Photo Credit: Texas Parks and Wildlife Department © 2006
10. Longhorn Cavern State Park
Located just a short drive outside the city, Longhorn Cavern is an eerily beautiful natural wonder with breathtaking scenery both above and below ground. As a result of swooning over the beauty here, you'll see why Austin is the best of hill country and nature life.

Photo Credit: Mike Prosser via Flickr
11. Alamo

 

Drafthouse
This wonderfully weird movie theater serves beer during showings, and sprinkles in a healthy dose of classic (and cult-classic) films alongside the regular new releases. For example, the Alamo Drafthouse has even been known to hold massive film marathons, including showing all three "Lord of the Rings" movies back to back!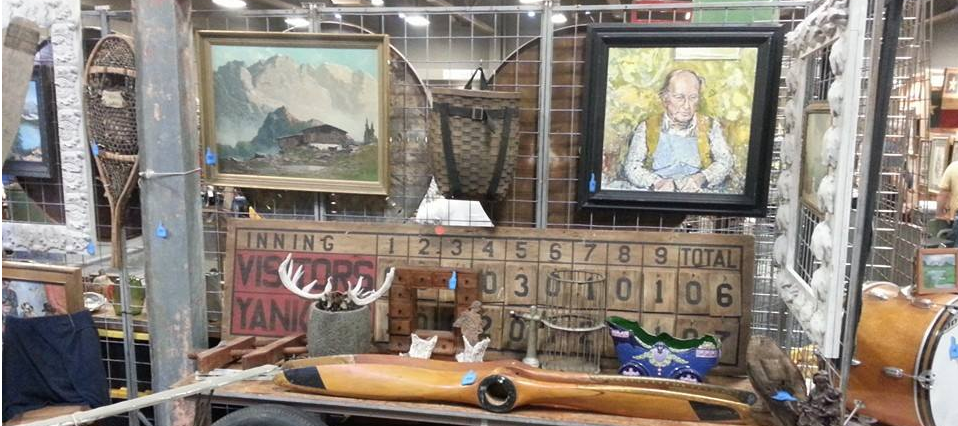 City Wide Garage Sale via Facebook
12. Citywide Garage Sale
This huge—seriously, huge—indoor flea market has been supplying Austin residents with hidden treasures and head-scratching oddities since the '70s. The City Wide Garage Sale takes place once a month at the Palmer Events Center.
When it comes to exploring the best of Austin, Texas, these 12 spots barely scratch the surface. At MileStone Community Builders, we're committed to helping you get the most out of your Austin experience, so contact us today to learn more about finding a new home near your favorite Austin, Texas, attractions.
So, get to know these 12 spots that compose the best of Austin, Texas: