The arrival of spring means longer days as well as a chance to do some much-needed spring cleaning. Also, for many homeowners, it's an opportunity to introduce the colors of the season into the home decor. From major to minor decor changes, these blue home decor ideas will put your home in full bloom this spring.
Blue home decor ideas: Cooler hues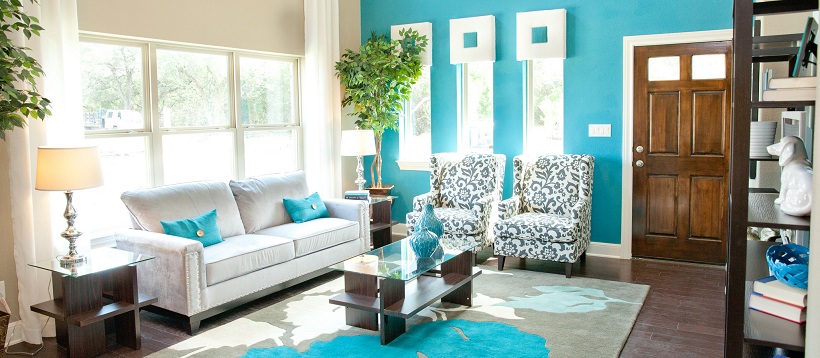 Repainting a single wall can transform your space, just like this bright shade of aquamarine does for this Arbors at Lakeline living room. Plus, that blue-and-gray rug really ties the room together.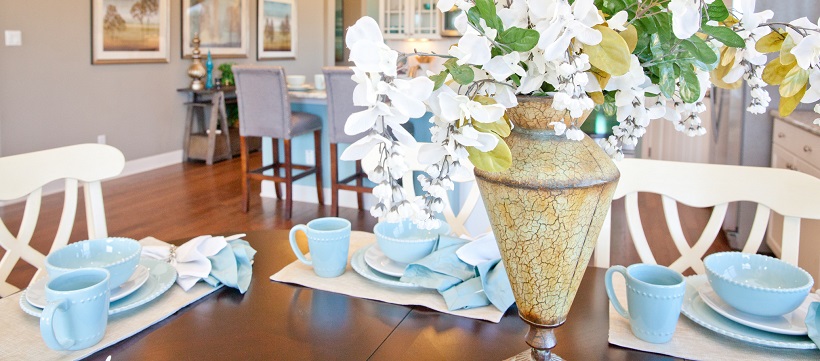 These baby-blue table settings at Scottsdale Crossing give the dining room a light spring vibe without overdoing it. Sometimes subtle touches are the best!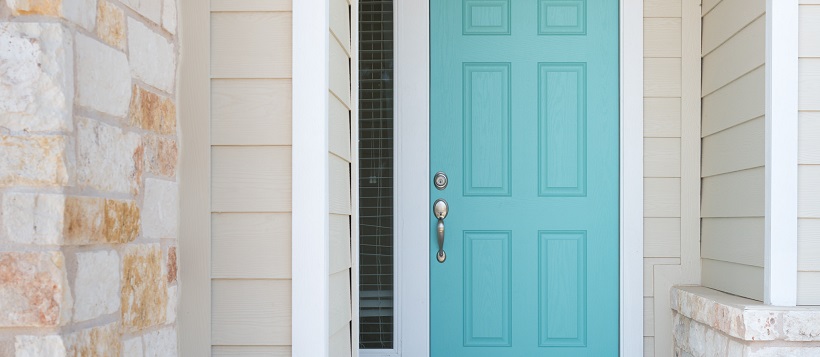 This bright blue front door at the Addison makes a bold statement by welcoming spring and making your guests feel right at home.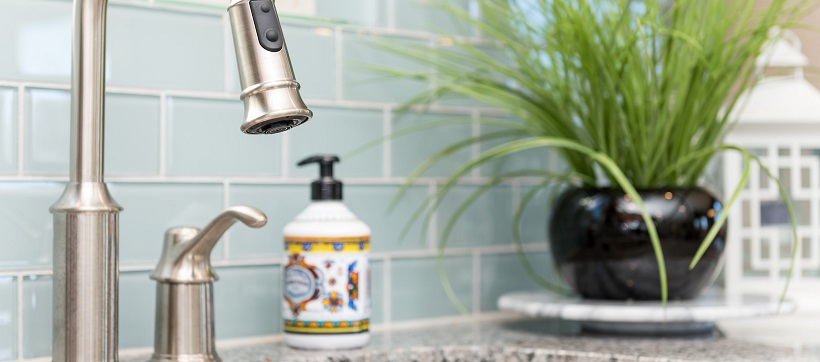 This blue tile backsplash in the Addison kitchen is great for any season and feels right at home in spring.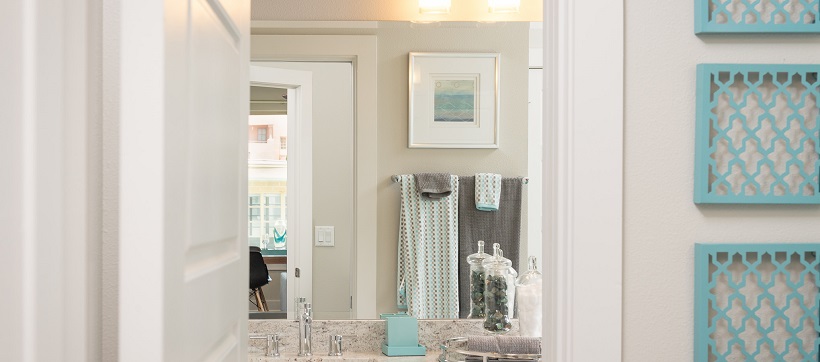 This bathroom at the Griffin shows how less is sometimes more. It doesn't take a lot of effort to bring a springtime atmosphere into your home!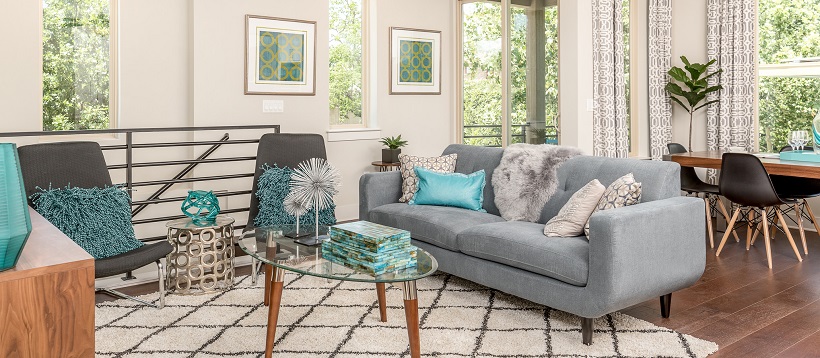 Think about how you can make the "background" and "foreground" in your home work together. For example, the paintings and throw pillows in this Griffin living room tie the design together.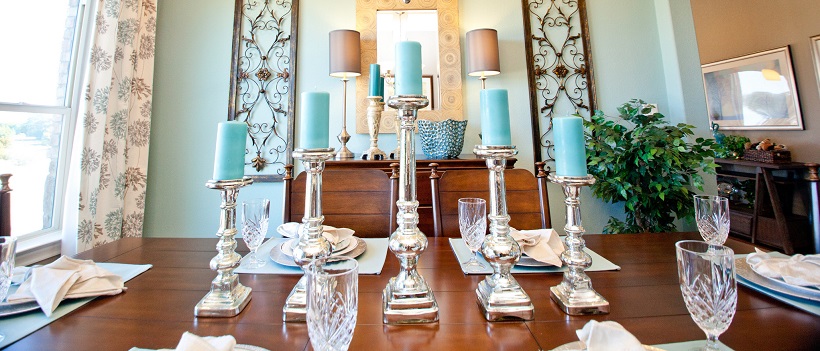 Light blue candles are a great touch in this Scottsdale Crossing dining room. The whole space feels open and airy.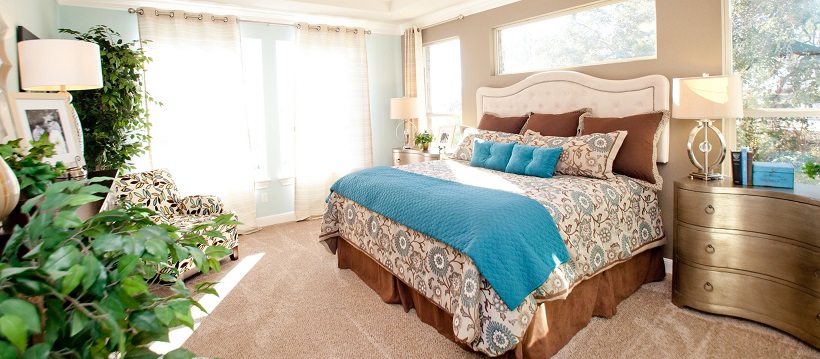 The matching quilt and throw pillows in this Larkspur bedroom are all you need to relax and enjoy the spring season.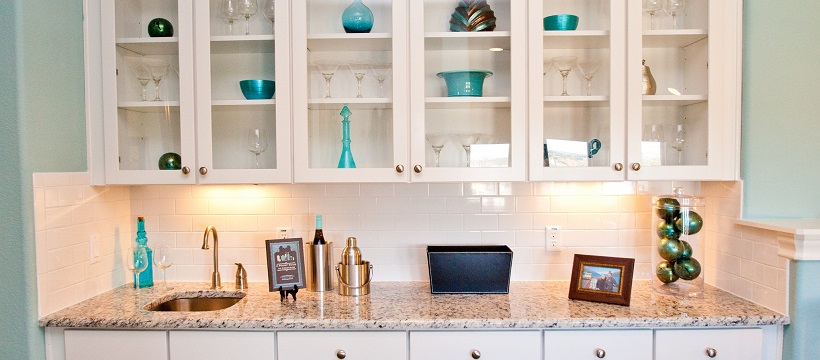 The cabinets at the Park at Brushy Creek are perfect for showing off your blue spring decor.
Blue home decor ideas: Warmer hues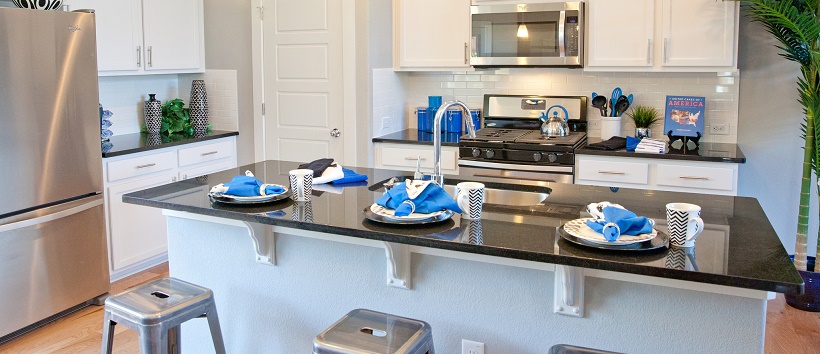 The simple addition of a few blue decor pieces give the Eastwood at Riverside kitchen a light, spring-like atmosphere.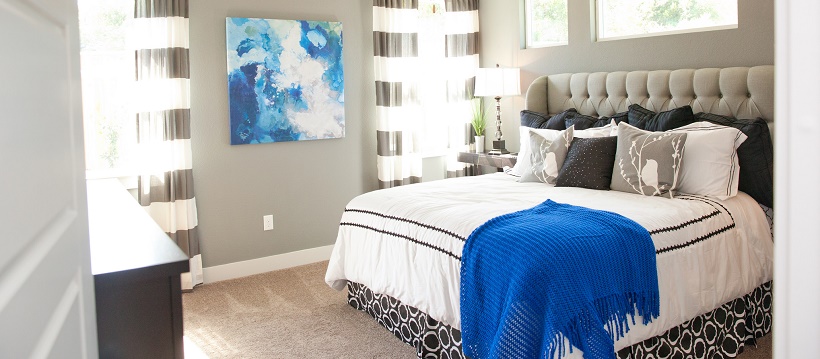 It doesn't take much to welcome spring into your bedroom. A single painting and this brilliant blue afghan do the trick, as shown here at the Eastwood at Riverside.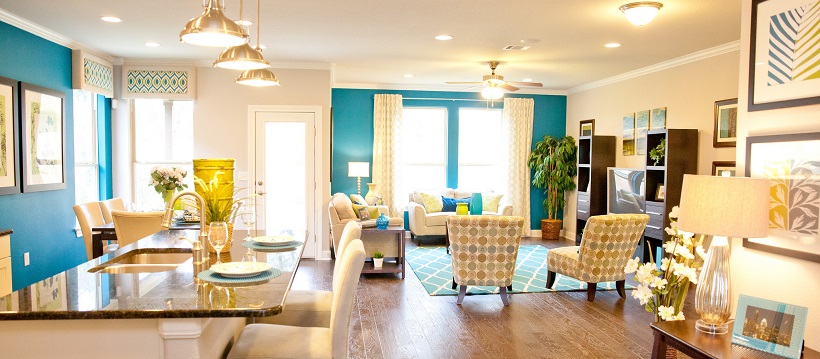 This living room at the Hills of Bear Creek is another great example of how repainting one or two walls can transform your living space.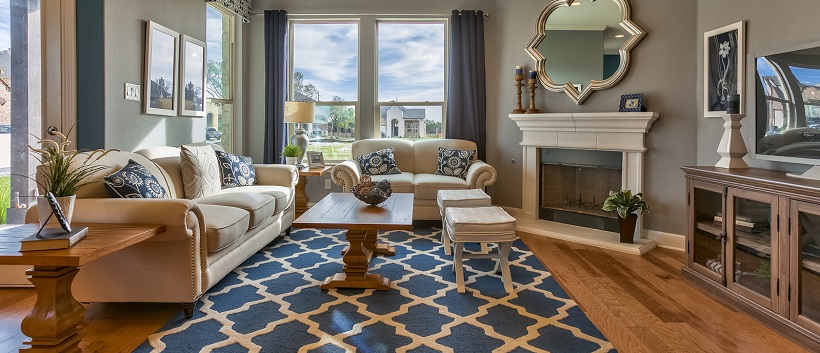 Shades of blue and gray go great together! With a few simple colors, this Larkspur living room gains a classic look.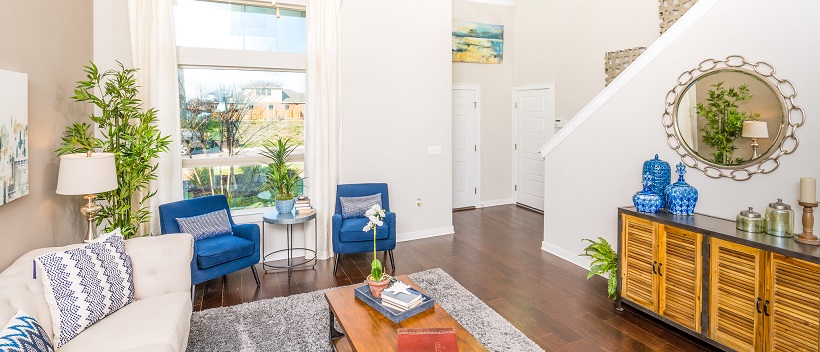 The decor in this Addison living room shows how you can use just a few small elements scattered throughout the space to create a unified spring look.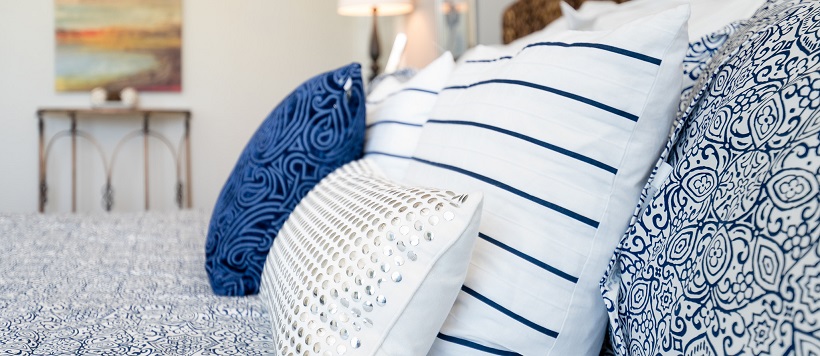 A blue-and-white bedspread as well as matching pillows transform your bedroom into a spring oasis.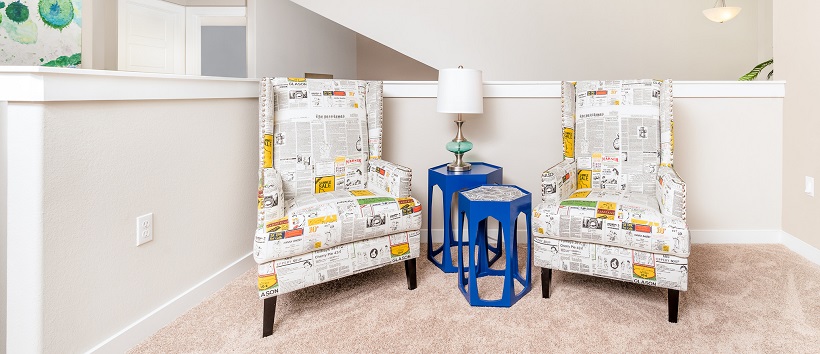 It doesn't take much to make your space feel more in tune with the season. These matching end tables in the Addison do the job on their own.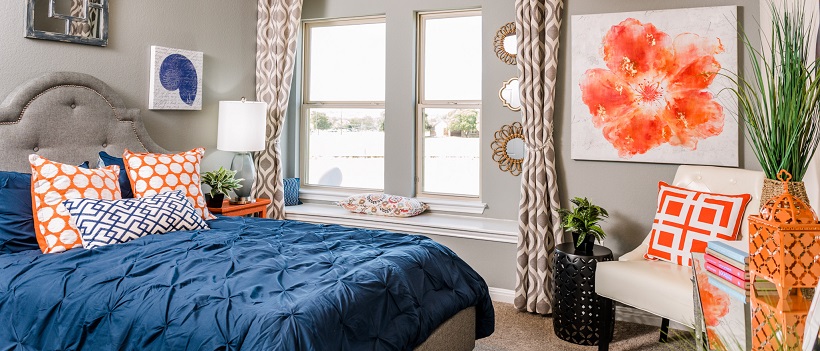 Contrasting colors are great in spring. Brilliant shades of blue and orange work together to make this bedroom in the Meadows at Shadow Creek feel warm and welcoming.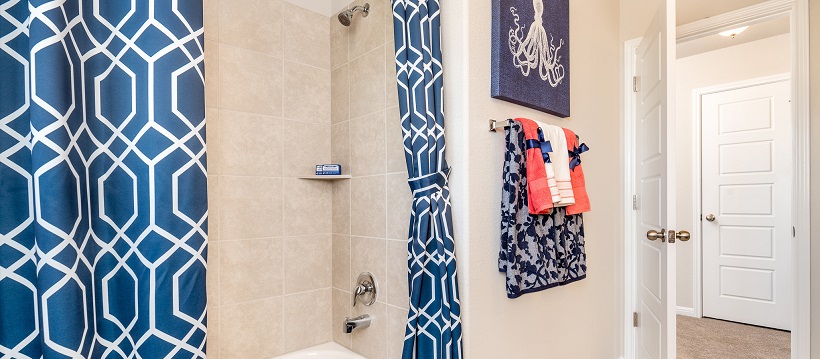 This bathroom at Larkspur is completely transformed with royal blue shower curtains and a matching painting.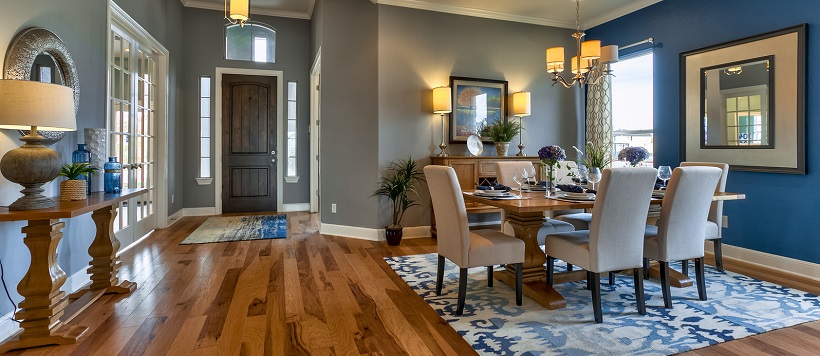 The warm colors of the hardwood floors and classic wood furniture create a beautiful contrast with the blue accents in this Park at Brushy Creek dining room.
These blue home decor ideas offer countless ways to welcome spring home. Contact us today to learn more about life in our Austin, Texas, communities.