Halloween will be here before we know it, so it's time to get your decorations up. You may think your choices are limited by the typical Halloween home decor ideas, which can be a little over-the-top and often don't fit in well with your style. But it doesn't have to be that way! No matter what decorating personality you have, it's possible to incorporate the holiday seamlessly into your home for a tasteful, not tacky, statement.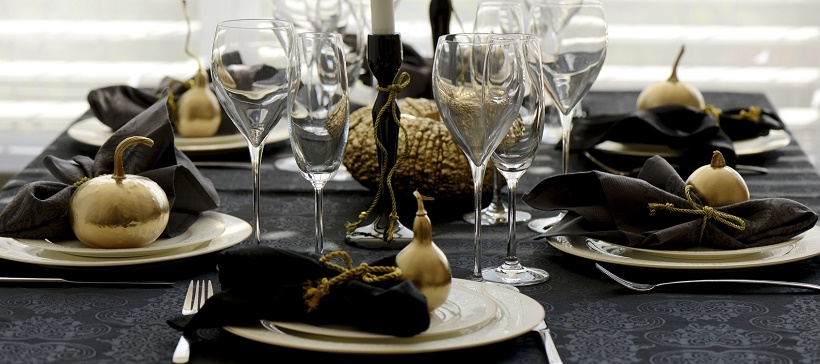 Contemporary Halloween
Pumpkins don't always have to be orange. Try painting some gold, or buy several white ones from your local pumpkin patch.
Pair your gold pumpkins with similarly painted pine cones and gold votive candles, or use stencils to paint initials or another design of your choice on white pumpkins. These will make an elegant table or mantle display, or, if you have stairs in your home, try placing a pumpkin on each side of every step.
Use white bowls to hold brightly colored treats such as candy corn or candy pumpkins.
Pair black candlesticks with white candles for an elegant touch.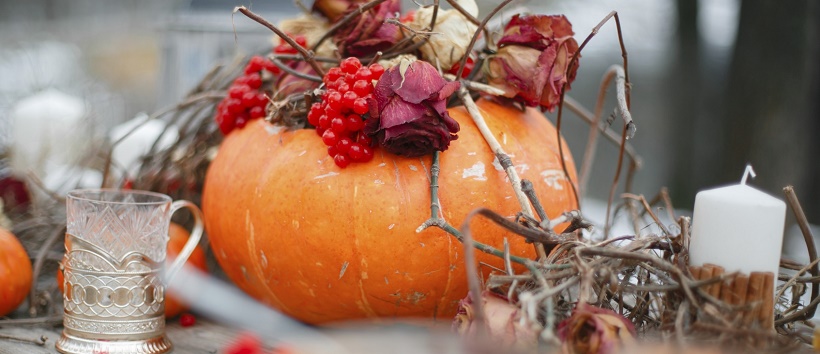 Rustic Halloween
To complement rustic decor, wrap vines with berries in colors like red and yellow around pumpkins and arrange these on tables, mantles or stairways. Continue the natural theme with gourds, which can look attractive when placed in a rustic vase with a little greenery.
Loosely arrange burlap on your table or mantle and place items such as miniature pumpkins and votive candles on it. It's best to distribute these randomly rather than arranging them in neat rows.
Hang or prop distressed signs appropriate to the season, with spooky words such as "Beware" on them.
Use small metal buckets to display apples, pumpkins and wrapped popcorn balls.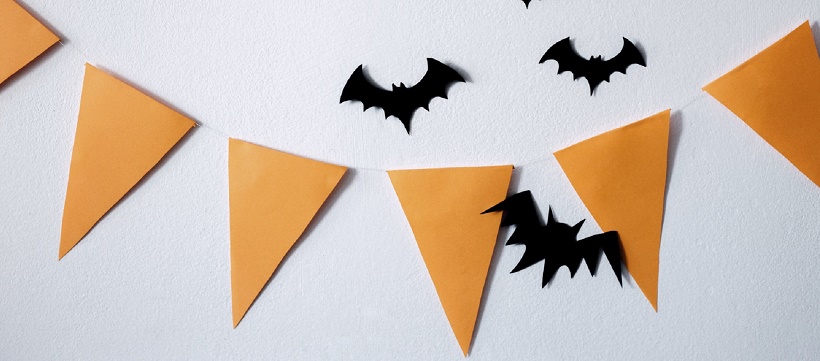 Modern Halloween
Paint a few thin branches black, and arrange them in a white vase for a striking contrast.
Paint pumpkins with black and white polka dot or geometric patterns, or pick a fun, fresh color like pink for a completely different look.
Add some 3-D wall art that fits your theme, such as stark black bats. These are easy to apply with self-adhesive tape. You'll also be able to remove them without any trouble when Halloween is over.
If you're entertaining, black tableware is eye-catching and looks modern while staying true to the season.
Have fun trying out these different Halloween home decor ideas! If you're looking for more seasonal decorating tips, check out our blog.