Finding a new home that matches your personal style is a real challenge. That's one of the reasons we continue to create communities with different home styles through an eclectic range of architecture and design. This way, you can find the perfect place that matches YOU! Whether you're looking for contemporary designs in Austin's vibrant center or rustic digs in the heart of the Hill Country, you'll find plenty of different home styles to match your decorating personality.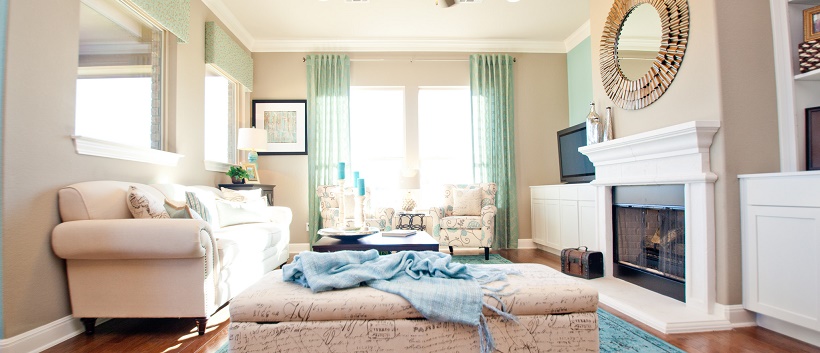 Contemporary homes in North Austin
Contemporary home decor is a hard concept to define because it's always changing. If you find yourself drawn to cutting-edge designs that look ahead of their time, this just might be your style. This type of design is often typified by sleek, clean lines; solid colors; and basic shapes and forms. Muted neutrals and bold splashes of color make furniture and accessories stand out. Also, there is often an emphasis on graphic elements in artwork and design accents.
Contemporary designs are right at home in the neighborhoods of North Austin and Cedar Park. These include communities like Larkspur and Trento which have a distinctive family-oriented atmosphere. These offer access to some of the best schools in the Austin area, as well as great parks and outdoor spaces.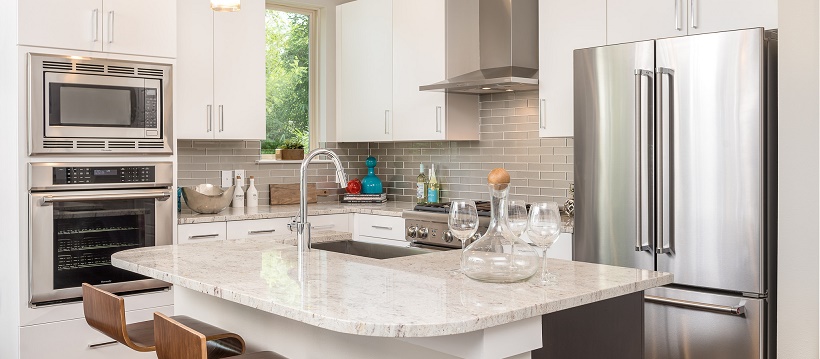 Modern designs in South Austin
It's easy to think of "modern" and "contemporary" as synonymous, but they're actually two very distinct decorative styles. While contemporary design is ever-changing, modern designs originated between the 1920s and the 1950s. Simplicity, functionality and natural shapes are typical of modern designs, but specific design elements depend on the period you prefer, from the minimalism and streamlining of the '30s to the quirkiness that became popular in the '50s and '60s.
This style melds beautifully with several of our downtown and South Austin communities like The Griffin and The Eastwood at Riverside. These communities offer easy access to the beating heart of the city, with its thriving nightlife, exciting art galleries, and countless shops and eateries.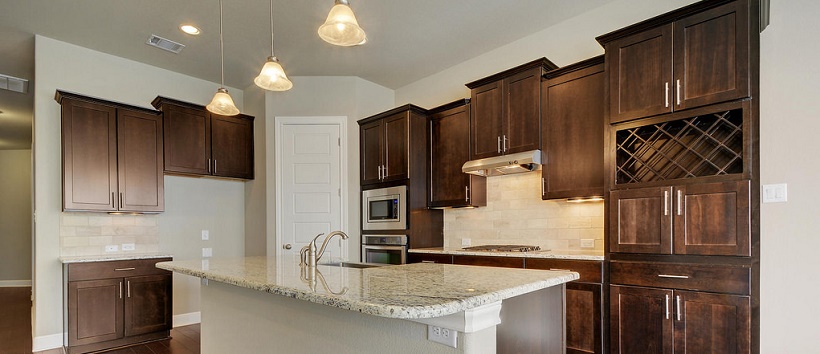 Rustic and classic styles in the Hill Country
The rustic elegance of country decorating styles can take many forms. Almost always emphasizing items and textures that are—or appear—handmade. Wood, basketry, brick, handmade pottery and hand-forged metal are common to country looks. Soft floral and vintage checkered patterns with muted tones work alongside dashes of red, black or pure white. This creates a look that may not necessarily seem old-fashioned, but always carries a sense of history.
That sense of history pervades the wide-open spaces of the Texas Hill Country. Communities like West Cypress Hills and Shadow Creek offer a striking blend of the modern and the rustic. Residents in these communities enjoy a wide range of modern amenities and a short commute to downtown Austin. Also, the country vibe and laid-back atmosphere of the Hill Country feel worlds away from the big city lights.
No matter what your decorating personality might be, you'll find different home styles throughout the Austin area. Contact MileStone today to learn more about the design possibilities in all of our communities.