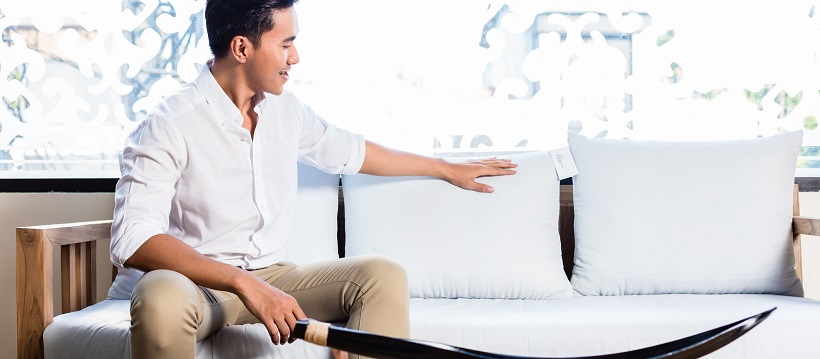 Found your dream home, made your down payment and have your keys in hand? That's a major accomplishment, and congratulations are in order! Now comes the fun part: It's time to really make that house a home by getting some furniture. Whether you're seeking new, vintage, traditional or futuristic, here are some of the best furniture stores in Austin.
Crescent House Furniture 
11065 Pecan Park Blvd., Cedar Park, Texas
Cedar Park-based Crescent House Furniture is arguably the best place around to find new furniture with a rustic yet modern design—in other words, if you want furniture with that Texas Hill Country feel, look no further. And a word to the wise: CHF has a reputation for offering furniture at substantially lower prices than the competition.
Far Out Home Fittings
1500 W. Ben White Blvd., Austin, Texas
There are a lot of quality vintage furniture stores in Austin, but we simply can't think of anything negative to say about Far Out Home Fittings. The staff at this eclectic furniture boutique is friendly and knowledgeable, and thanks to the ever-changing selection of unique offerings, you never know what you might find the next time you drop by.
Austin's Furniture Outlet
909 N. Bell Blvd., Cedar Park, Texas
To call Austin's Furniture Outlet huge is an understatement—sprawled across three buildings, it offers a wide-ranging selection from many of today's top manufacturers. If you're not quite sure what you're looking for and want to see a lot of different options, then this is the place to go to.
Mockingbird Made
107 Ash St., Buda, Texas
Maybe your dream piece of furniture hasn't been made yet—but the folks at this furniture design studio and workshop in Buda can take care of that for you! Mockingbird Made offers handmade, one-of-a-kind furnishings tailored to fit your needs by a team of talented craftspeople.
Vintage Fresh
12233 N. FM 620 #102, Austin, Texas
Seeking classic furniture with a modern twist? Vintage Fresh lives up to its name. It's the brainchild of Leslie Blasig, who opened the store after discovering a passion for transforming old, overlooked furniture into something new and unique. If you can't decide between modern and vintage, head to Vintage Fresh so you don't have to!
Scott + Cooner
115 W. 8th St, Austin, Texas
This high-end Austin home gallery showcases contemporary and modern furniture, lighting and accessories unlike any you've ever seen. One thing's for sure: The elegant and luxurious European-inspired furniture at Scott + Cooner is always cutting-edge.
Now you know about some of the best furniture stores in Austin, get ready to shop till you drop! If you're looking for some design inspiration before you scour the stores, why not peruse our Pinterest boards?