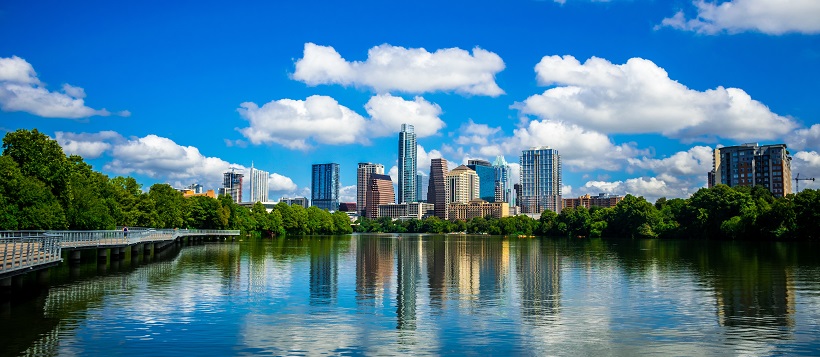 So, you've found your dream home in Austin—congratulations! The next step is to create a killer moving announcement! When your firends and family see it, they'll want to come visit the first chance they get. Custom moving announcements are becoming increasingly popular, offering a chance to really show off your new hometown.
Head to one of these iconic Austin locations to capture a snapshot for your "We have moved" announcements, and let everyone know that you're an Austinite now!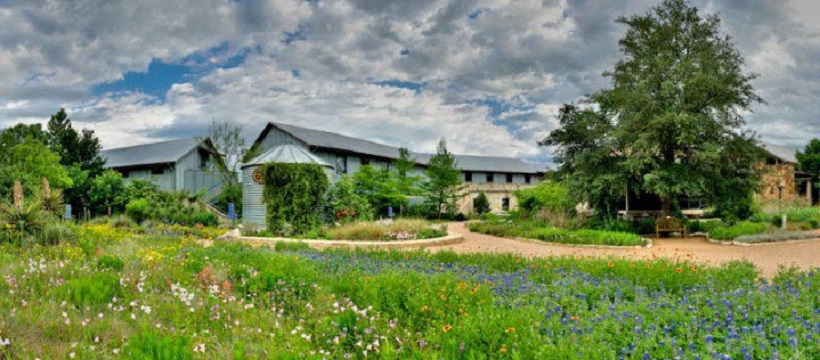 Lady Bird Johnson Wildflower Center
A public botanical garden that spans 279 acres and includes more than 700 species of native Texas plants, the Lady Bird Johnson Wildflower Center is absolutely gorgeous. What better backdrop for your moving announcement?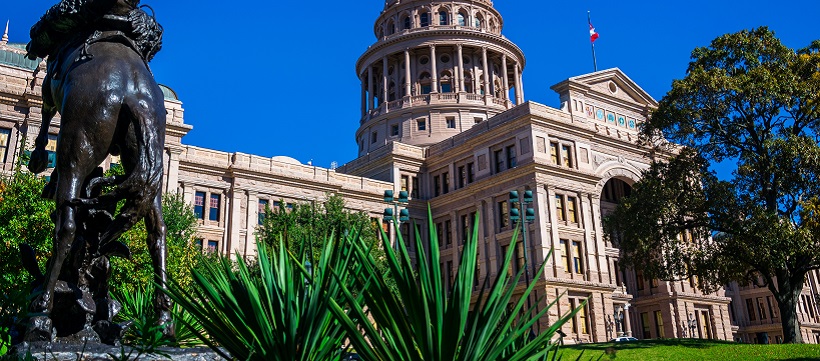 The State Capitol 
Austin is the capital of Texas, and the stunning architecture of the Texas State Capitol building will make your moving announcement unmistakable.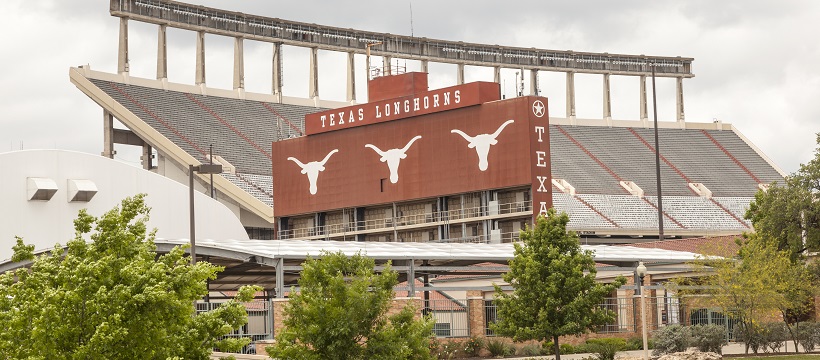 A Texas Longhorns game
Austin loves its Longhorns! In the mood for a football game? Bring your camera to capture a perfect shot of yourself among a frenzied crowd at Darrell K Royal–Texas Memorial Stadium.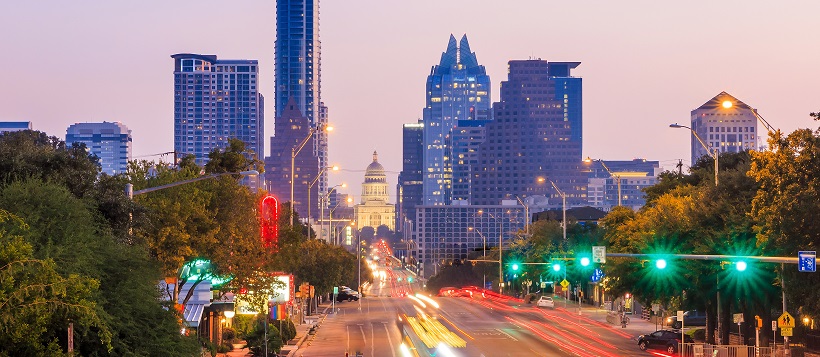 South Congress Avenue
The colorful bars, eateries, shops, galleries and music venues along South Congress Avenue—we call it SoCo—offer a perfect shot of the homespun charm that makes Austin special. You can also catch a stunning shot of the State Capitol in the distance.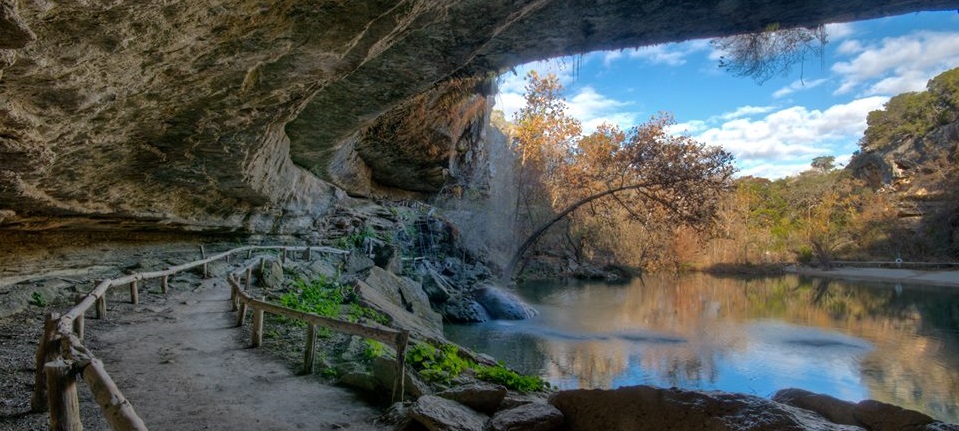 Hamilton Pool
While this Austin landmark is technically a few miles outside the city limits, the tumbling waterfall, rocky dome and beautiful lagoon-like waters of Hamilton Pool make this one-of-a-kind swimming hole one of the most famous spots in the area.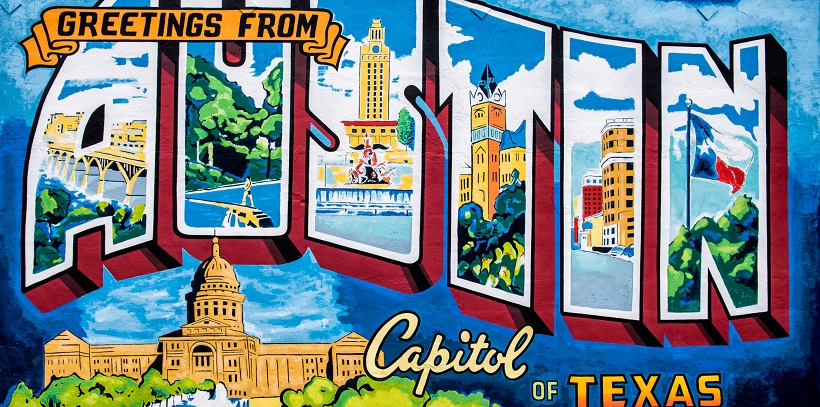 "Greetings from Austin" mural
Sure, you can buy a postcard of the mural at just about any Austin gift shop. However, that doesn't make the "Greetings from Austin" mural any less perfect of a background for your moving announcement. You'll find it at the corner of West Annie and South 1st streets.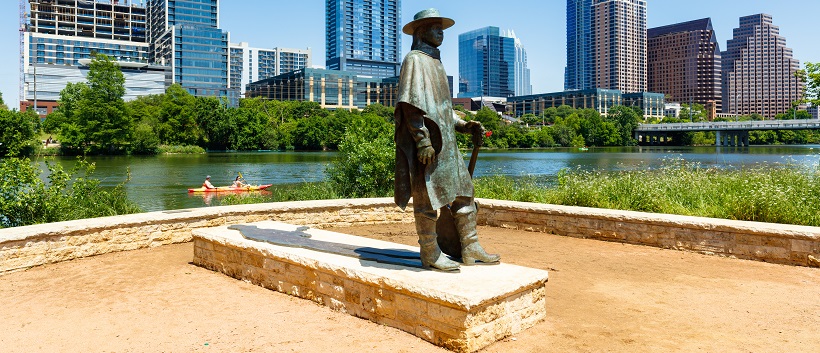 Stevie Ray Vaughan statue
If you're a music fan, the statue of Stevie Ray Vaughan in Town Lake Metropolitan Park makes for a picture-perfect photo op. Long before Stevie Ray Vaughn became known as one of the all-time great blues-rock guitarists, he got his start playing bars and clubs right here in Austin.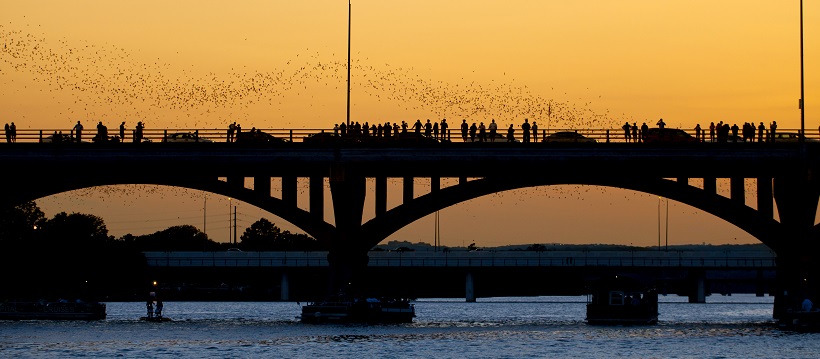 Congress Avenue Bridge
While the Congress Avenue Bridge is iconic in its own right, what lives under it is just as unique. Time your picture just right and you'll catch up to a million bats as they emerge from their home beneath the bridge right around sunset.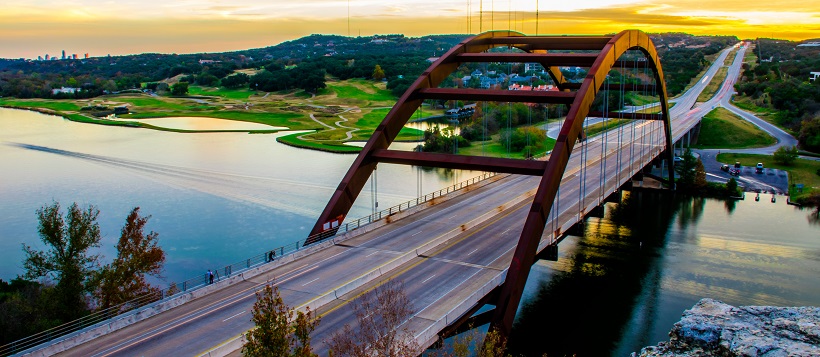 The Austin skyline
You can't beat having the entire city as your background! Of course, you'll find plenty of places to get a great angle on the Austin skyline. Butler Park in South Austin offers an excellent vantage point, as do Mount Bonnell and the UT Tower.
These beautiful locations are perfect places to take a picture for your moving announcement. If you're looking for new home ideas or more information about our great city, check out our blog for everything you need!