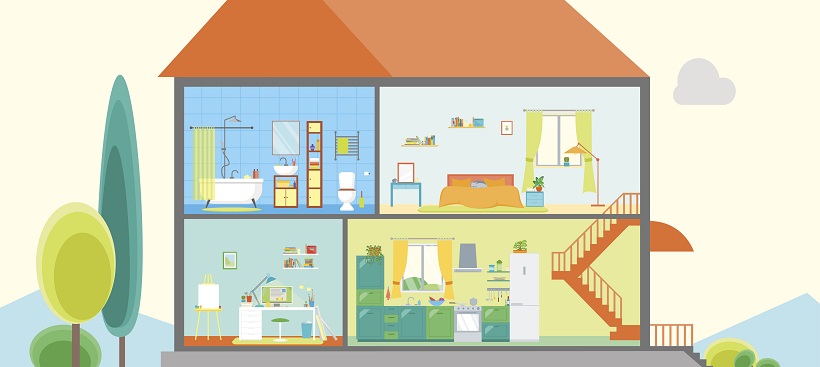 One of the greatest ongoing debates in the housing world is between buying a new construction home and buying an older home. Some like the old-fashioned features and lived-in atmosphere of an older home, while others are more interested in the modern amenities and low-maintenance lifestyle that comes with buying a new build home.
But no matter what you're looking for in your next house, buying a new construction home has some advantages that are impossible to ignore—and we have the statistics to back it up. Read on to learn what the numbers say about new vs. old homes.
Energy efficiency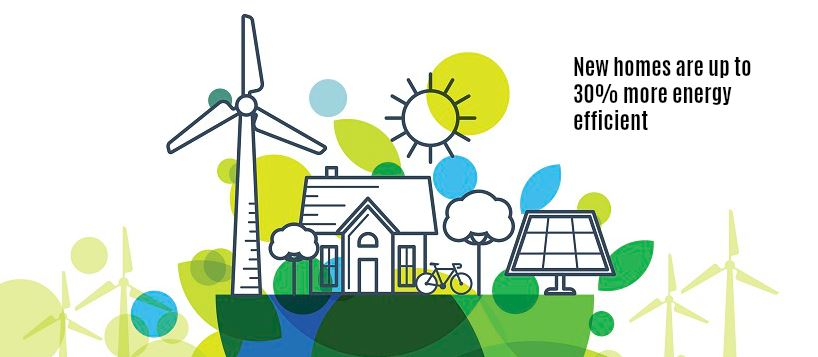 New homes are up to 30% more energy efficient then homes built just 10 years ago, according to data from NewHomeSource.com. In fact, newly built homes save 3,449 KWH per year, on average. If you're wondering what that means in real terms, let's just say it's enough to power your TV for 11 years, or your coffee maker for 32 years. That's a lot of coffee.
Personal preference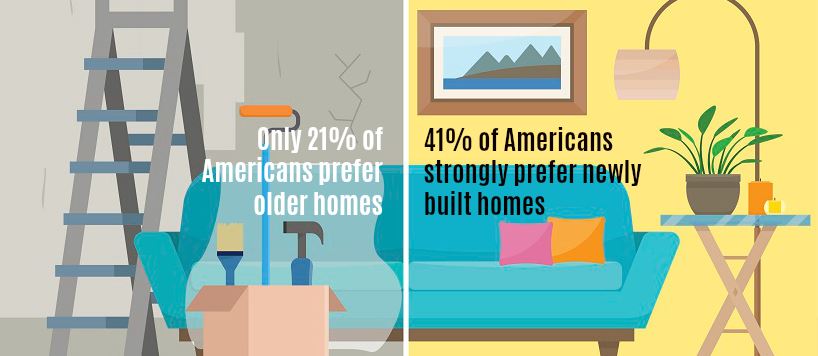 According to a recent Trulia survey, 41% of Americans either somewhat or strongly prefer to buy a newly built home over a preexisting home, compared to just 21% who prefer an older home (the remaining 38% had no preference). Among those who prefer a new home, the most common reasons given are:
Having modern features
The ability to customize before the home is completed
Spending less time on maintenance and repairs
Living in a home that meets modern construction standards
Being the first person to live in the house
Low-cost maintenance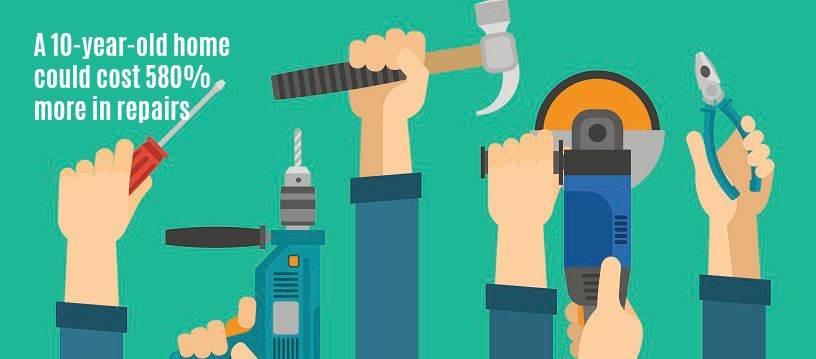 One of the biggest drawbacks of buying an older home is the upkeep. Even if a historic house looks good on the outside, chances are there are some costly repairs lurking beneath the surface. NewHomeSource.com reports that 10-year-old home will cost approximately 580% MORE in annual maintenance and improvement than a newly built home. Some of the most costliest that older homes need include:
Water heater: $2,000
Washer & dryer: $2,500
HVAC system: $5,000
Roof repairs: $15,000
Marital bliss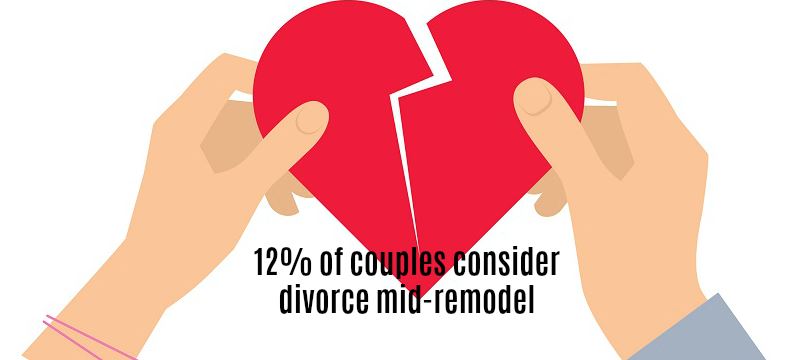 While it might seem like a stretch to say that buying an older home will destroy your marriage, it's not as far-fetched as it sounds. Ongoing repair and remodeling projects put a real strain on a relationship. According to a Houzz survey, 12% of couples admit to considering divorce or separation mid-remodel.
Modern construction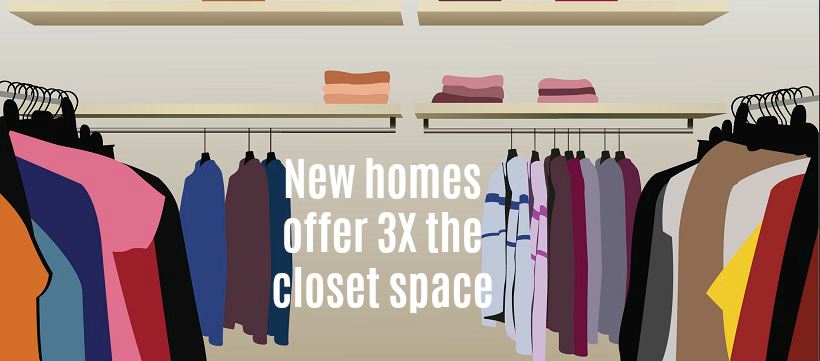 New homes offer quality construction and the types of features and design elements that today's homeowners demand. Compared to an older house, new construction homes offer:
Three times more closet space
Higher ceilings
Twice as much bathroom space
Open concept floor plans
Supply and demand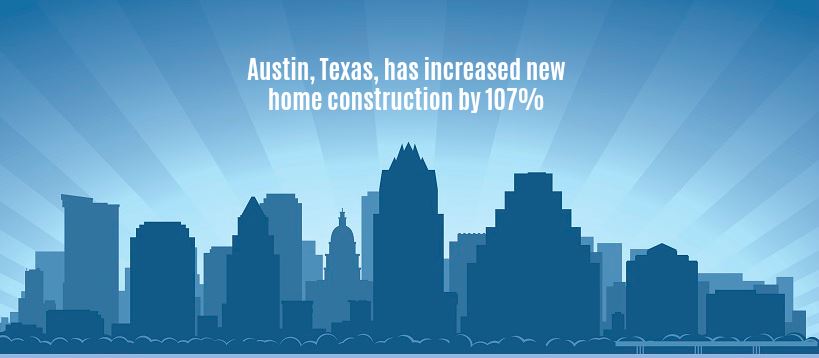 One of the biggest hurdles to buying a new construction home is finding one. In many American cities, the new home inventory simply isn't there. But according to a recent report from Trulia, Austin is one of America's leading home building cities, with more than 29,000 new homes already built in 2017 at the time of publication.
The same report also ranked America's cities by the increase in new home construction between 2016 and 2017. Austin led the way by a considerable margin. The top five:
Austin, TX (107.7%)
Charleston, SC (72.8%)
Nashville, TN (65.8%)
Philadelphia, PA (62.3%)
Boston, MA (61.0%)
Buying a new construction home offers a slew of advantages over older houses, from energy efficiency to low maintenance costs. Still feel like you need an older home because of the earlier move-in date? Many of our new build homes are already complete or will be soon, so be sure to check them out!