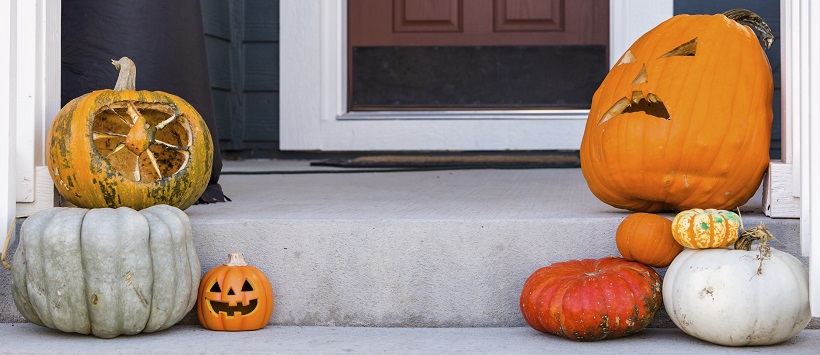 It's almost that time! Whether you're guiding youngsters around town in search of candy or staying home to hand out Halloween treats of your own, Oct. 31 is a chance to dress up and let your inner child shine through for a night. However you plan to spend your All Hallows' Eve this year, these simple Halloween tips will keep things fun and safe!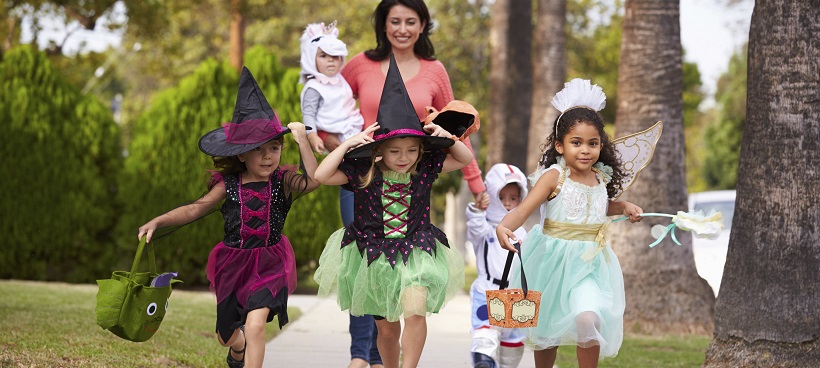 Trick-or-treating tips
An opportunity to go from door to door collecting free candy is a dream come true for most kids, and it only comes once a year. You can have a blast taking them out on Halloween as long as you keep comfort and safety in mind with the following Halloween tips:
Plan your route in advance. Looking at an online map ahead of time will help you avoid long walks. Stick to well-lit areas and focus on neighborhoods with lots of houses ready to hand out the good stuff.
Wear comfortable shoes. This is great advice for kids and grownups alike, and you won't regret it!
Keep children together at all times and don't let them run ahead. If you're taking a large group trick-or-treating, you might want to have more than one adult around to keep an eye on everybody.
Put your phone away and instruct children to do the same. Having your phones with you is a good idea in case anybody gets separated from the group. Although, holding them while you're walking around is a safety hazard and takes away from the experience.
Carry flashlights and attach reflective tape to kids' costumes to make them more visible to passing cars.
Check your children's candy. Make it a firm rule that no candy gets eaten until you arrive back at home. Once at home, check to make sure it's all safe. Discard any candy that isn't in its original wrapper or appears to have been tampered with in any way.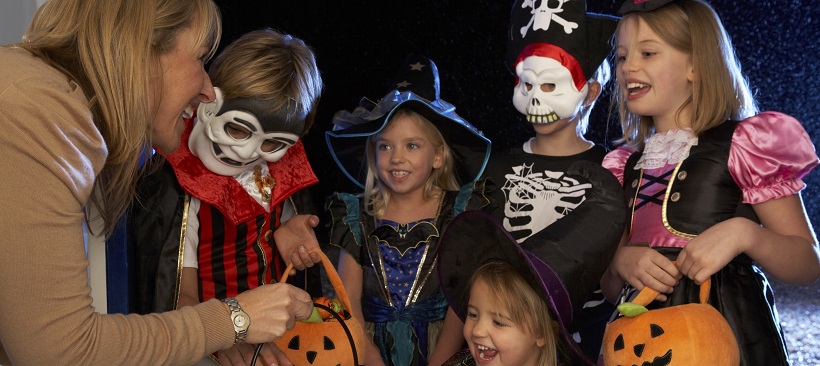 Handing out goodies
If you love celebrating Halloween and put just as much work into your costume as your kids do, this is your time to shine. Staying home to hand out candy to trick-or-treaters can be just as much fun as going out—and involves a lot less walking! Just keep a few things in mind:
Keep your front porch light on and put up at least a few basic Halloween decorations so that trick-or-treaters passing by know you're "open for business."
It's important to maintain a clear, safe path to your door, so clear your front porch or stoop of any unnecessary clutter.
Only hand out store-bought candy in its original wrapper. Fruit and homemade goodies have a bad rap, and many parents will make their kids throw away repackaged treats. And you really don't want to be the house that hands out toothbrushes, pennies or pencils, do you?
Smile, and be personable! Compliment your visitors' costumes! If you don't know what someone is dressed up as, feel free to ask. Most kids will be more than happy to tell you.
Be as generous as you want to be, but don't feel obligated to give more than one piece of candy to each visitor.
Eventually, you'll run out of candy or feel a little tired! Turn out your front lights to signify that the store is closed. Hopefully you'll have a little candy left over to enjoy for yourself!
When Oct. 31 rolls around, these Halloween tips will ensure a fun and safe time for all. Our communities in Austin, Texas, are great places for trick-or-treaters. Contact MileStone today to learn more!