Who needs chain stores when you live in Austin?! Austinites are lucky to have some of the best independent, locally owned businesses at their fingertips, but if you're new to the area, the sheer volume of options can be overwhelming. So, here's your guide to finding the best local Austin businesses!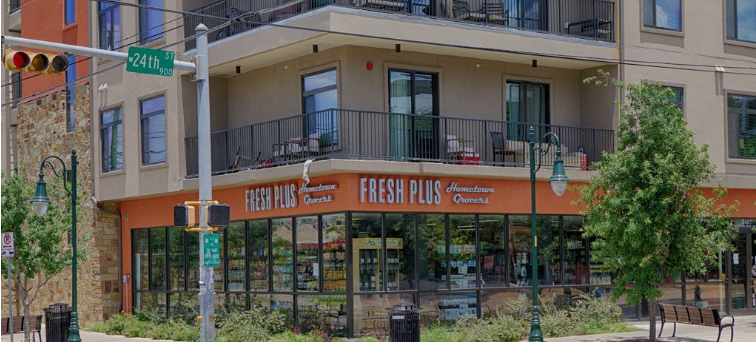 Best local grocery store: Fresh Plus
A mainstay of the Austin area since 1927, Fresh Plus sells all the major national brands. They also sell an amazing selection of local goods. Whether you're looking for fresh produce, meat, ice cream, coffee, snacks or just about anything else, you can buy a local Austin version here. Fresh Plus currently has four locations, including one on West Lynn Street that's right around the corner from The Griffin.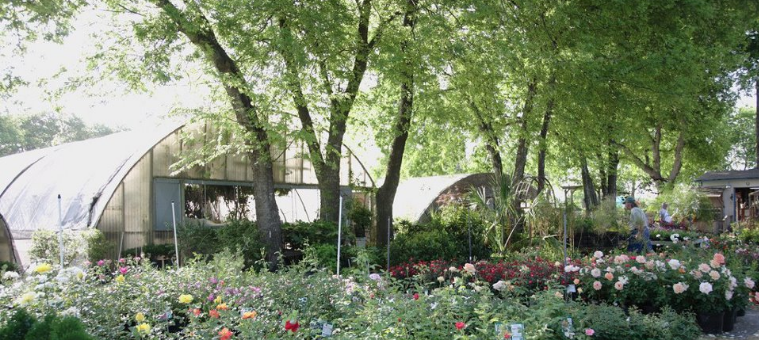 Best nature haven: It's About Thyme Garden Center
Manchaca's It's About Thyme is the perfect one stop shop for all your gardening desires. Not only is this place great for locals born with a green thumb, but for all Austinites looking to learn from these gardening gurus. It's not hard to fall in love with this local business when you learn that the nursery has a great passion for helping the local community through horticultural therapy, weekly nature projects with AISD students, and produce donations to local food banks. This nature haven is perfect for many of our homeowners as it is located just down the street from Smithfield and The Hills of Bear Creek.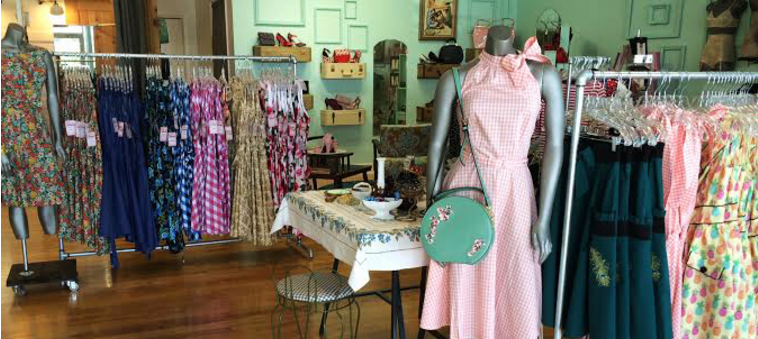 Best vintage-inspired clothing: Hempton's Retro Threads
Hempton's Retro Threads has a way of surprising first-time visitors. So, be warned. You might think you've stepped into some sort of time-warp. Hempton's specializes in classic pinup and rockabilly looks from the 1940s and 1950s. However, the clothing, shoes and accessories at this Hyridge Drive hot spot aren't vintage; they're vintage-inspired. That means they're brand new, in perfect condition and available in a full range of sizes.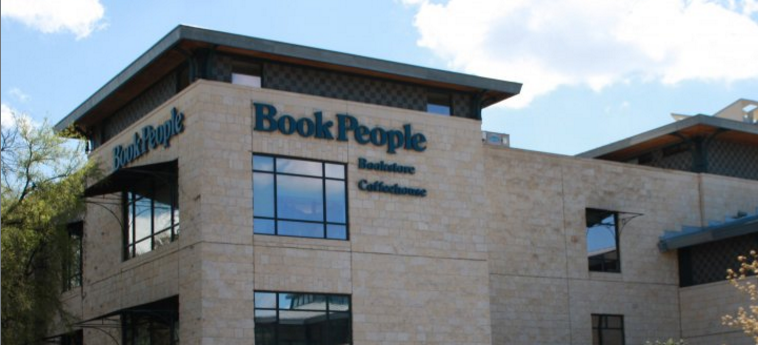 Best independent bookstore: BookPeople
The best book selection in Austin resides on the shelves of BookPeople, and there really isn't even a close second. Offering everything from self-help to science fiction, summer bestsellers to classic literature, BookPeople has pretty much got it all, plus in-store book signings, reading programs for kids and a cozy cafe with coffee, sodas, sandwiches and desserts. And here's an added bonus: It is right across the street from the best record store in Austin. Speaking of which…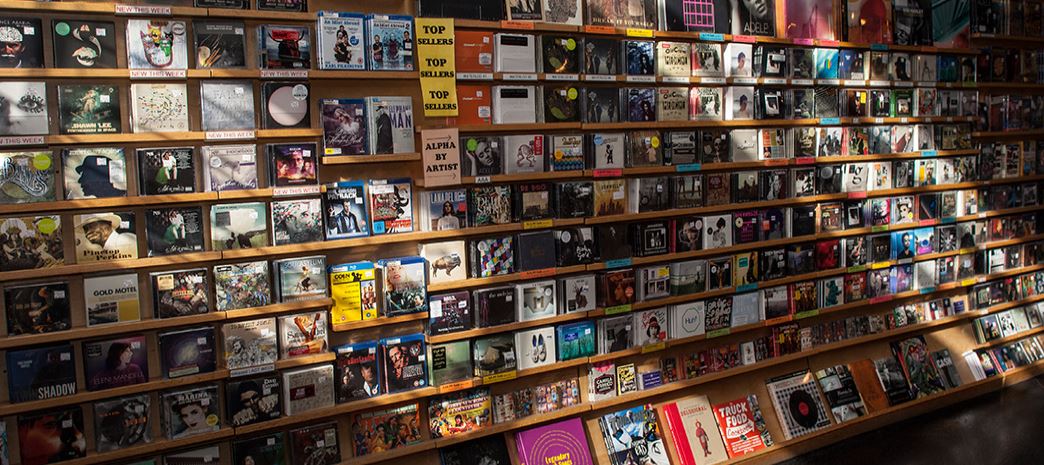 Best record store: Waterloo Records
Whether you're looking for the biggest album releases of the year or your favorite local Austin indie band's latest EP, Waterloo Records is the place to get your music fix. You can expect to spend hours browsing its vast collection of CDs and vinyl records. And then there's the icing on the cake: in-store performances from killer up-and-coming artists practically every week.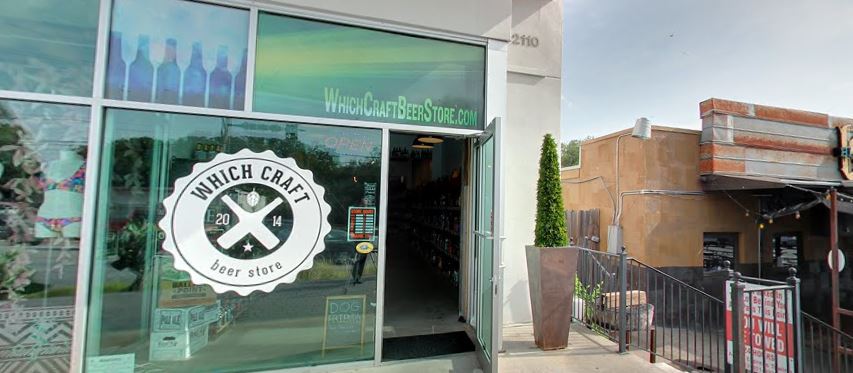 Best craft beer emporium: WhichCraft Beer Store
WhichCraft Beer Store provides a selection of craft brews that defies description. If you can't find it there, then it probably hasn't been brewed yet. Thanks to a rotating assortment of staff picks and new products from favorite Austin breweries like Austin Beer Works and Live Oak Brewery, you're sure to find something new and enticing. Even better, this local business is less than 15 minutes from our communities at 1601 Stassney and The Eastwood at Riverside!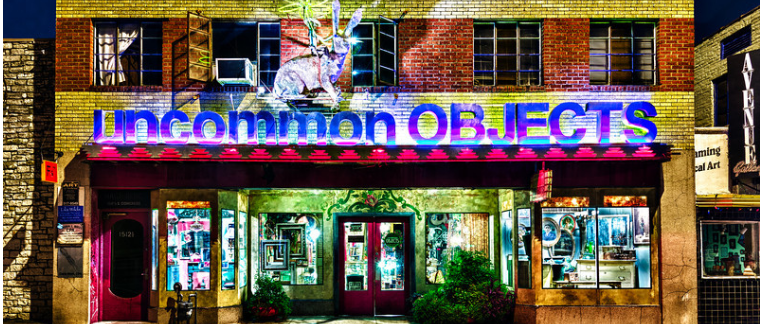 Best store that looks like your eccentric uncle's attic: Uncommon Objects
As you can probably guess from its name alone, Uncommon Objects is not your average thrift store. With a meticulously curated selection of items ranging from vintage belt buckles and letterpress printing blocks to lifesize statues and some truly peculiar taxidermy, this store is more like a museum, except everything's for sale. If ever there were a place that lived up to the expression "expect the unexpected," it's Uncommon Objects.
While these local Austin businesses are great places to start shopping locally, there are still many, many more to explore. Living in our Downtown and South Austin communities makes for a unique Austin experience. There's an assortment of local shops and stores only footsteps away! So, contact MileStone today to learn more about all the great local Austin businesses near your new home!