Some homeowners shy away from using too much white in their home decor, fearing that it will make their houses feel cold, uninviting, or worst of all, boring. And it's true that using white in the home can be tricky, but as these white home decor ideas prove, there are plenty of beautiful, eye-catching ways to incorporate this color into your interior design.
Kitchens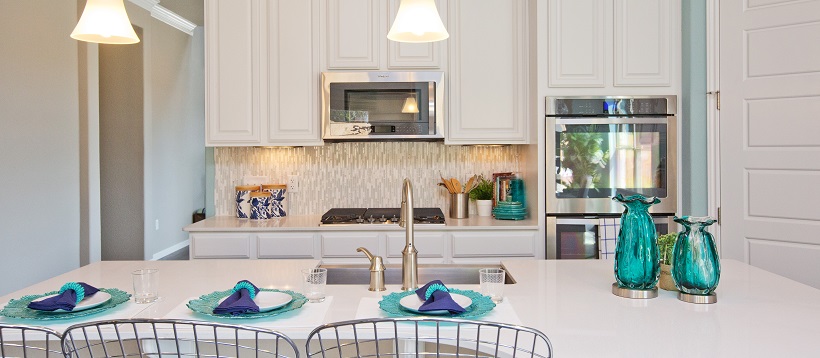 1. Accents of blue match the white backdrop perfectly at the Park at Brushy Creek, creating a look that works in any season.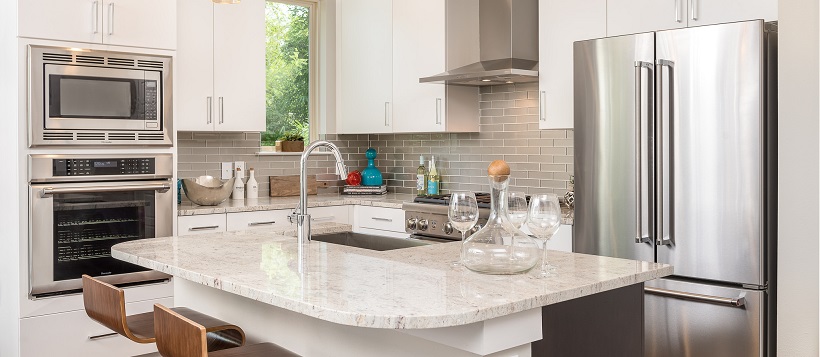 2. These white marble countertops at The Griffin are a blank slate to let your unique style shine.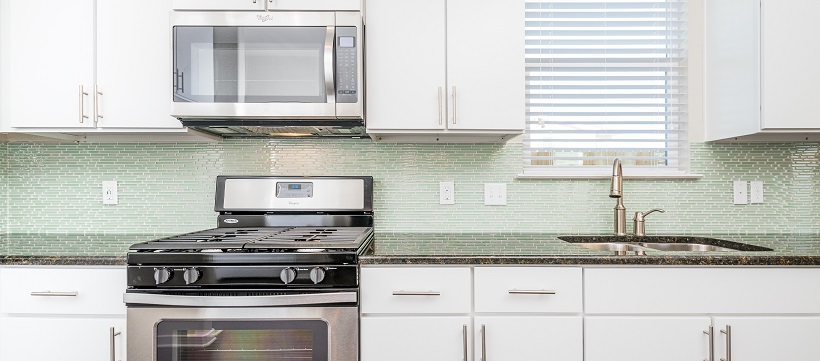 3. At the Addison, white cabinets complement the stainless steel appliances for a sleek, modern look.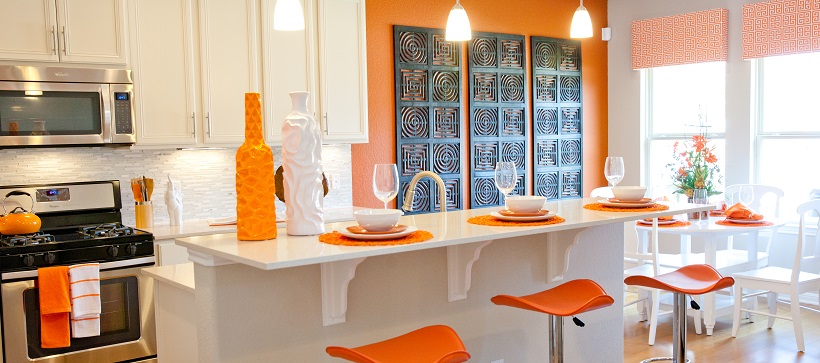 4. The combination of white with a vibrant orange give the kitchen at Arbors at Lakeline a warm, summery vibe.
Bedrooms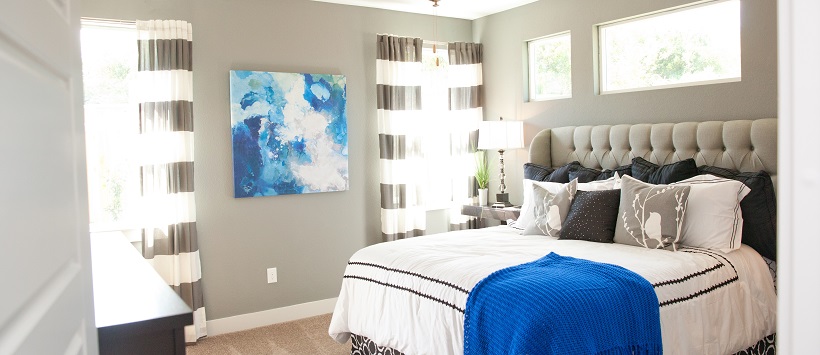 5. You can make your bedroom feel like an oasis by adding a few touches of blue to a white and black bedspread, shown here at the Eastwood at Riverside.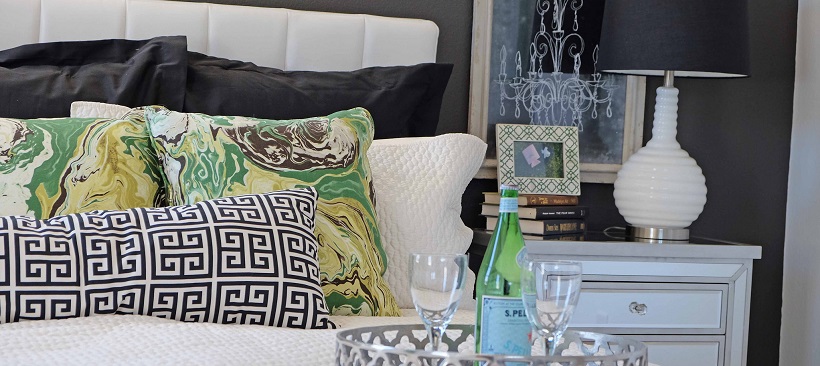 6. This bedroom at Searight Village uses light and dark to create a dramatic look.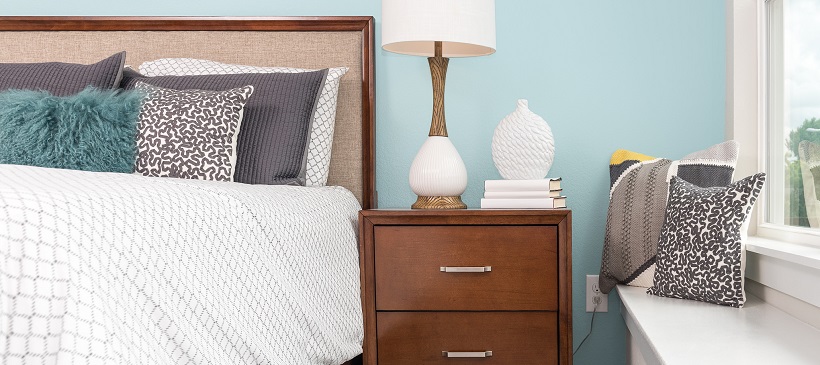 7.  Classic wood furniture and a seafoam blue wall color at the Enclave on Cooper Lane look great with white decor.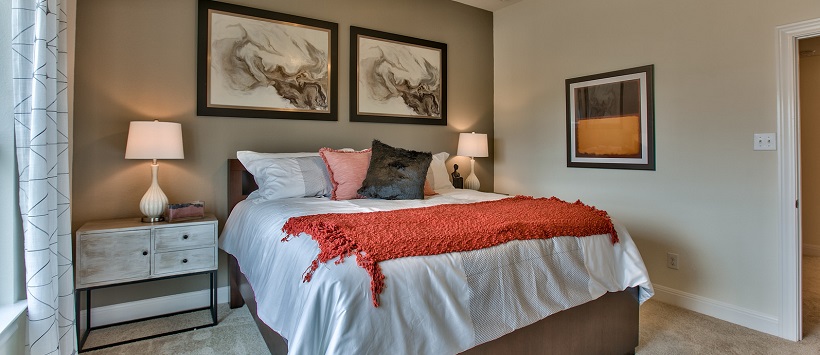 8. In this Smithfield bedroom, a warm splash of color creates a cozy atmosphere in a mostly white room.
Living rooms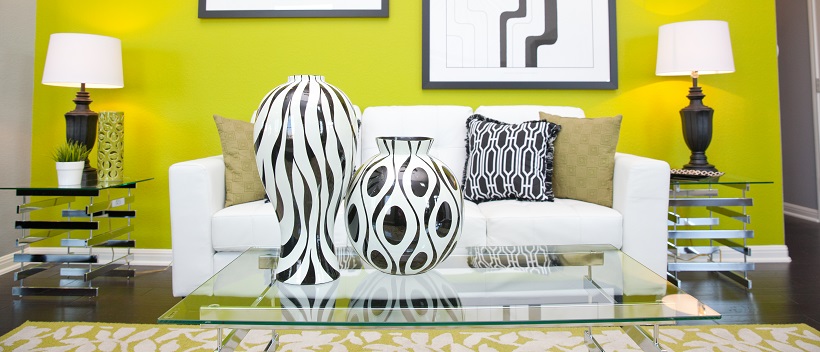 9. At Whitestone Landing, pairing black and white with a vivid shade of yellow creates an eye-catching look.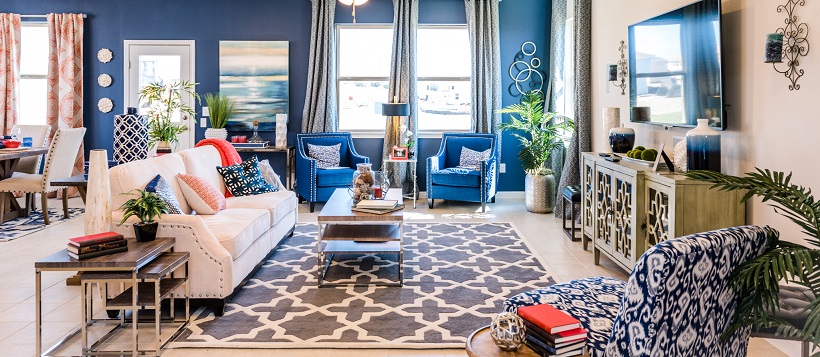 10. Blue and white play off each other beautifully in this Larkspur living room.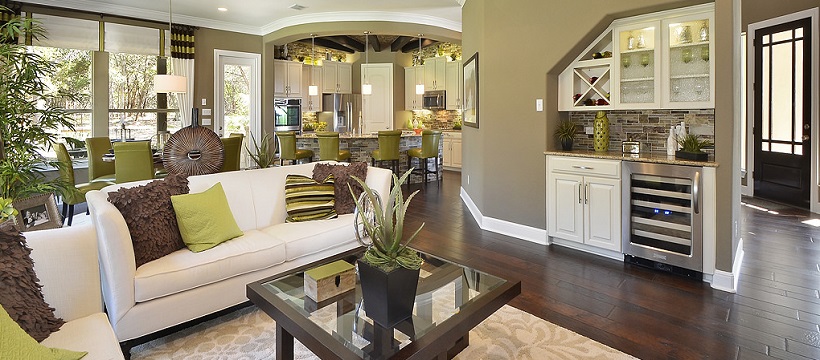 11. Earthy colors are classic touches for a rustic Hill Country look, and they work wonderfully with the white couches and ceilings at the Reserve at Brushy Creek.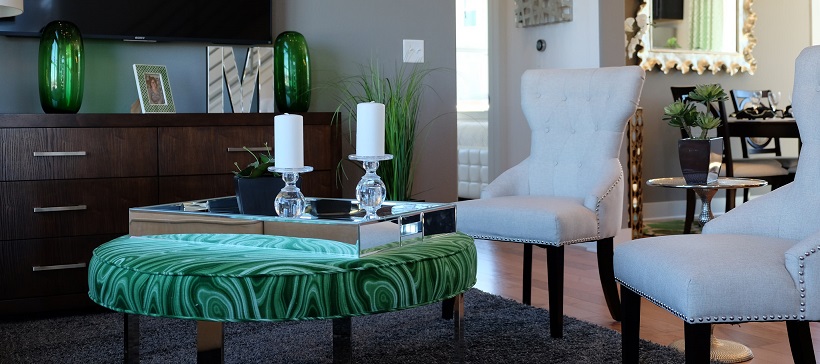 12. You can achieve a bold look by using white to contrast with a more bold hue, like the green accents in this living room at Searight Village.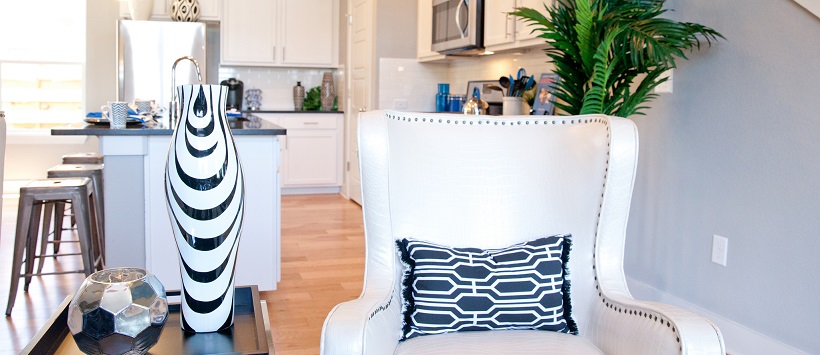 13. At the Eastwood at Riverside, the combination of black and white design elements is modern, chic and anything but cold and uninviting.
Bathroom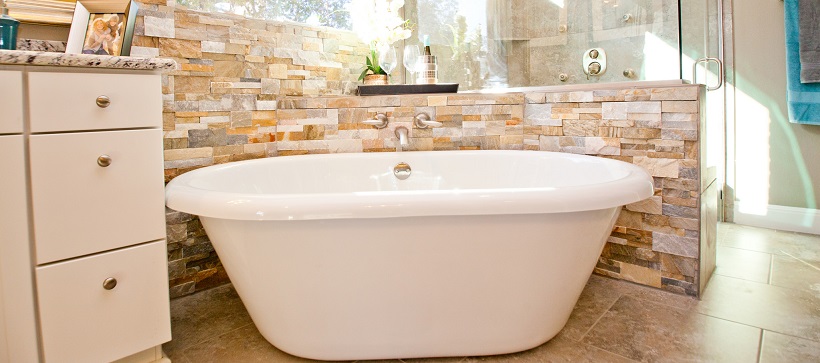 14. The classic white tub in this bath area at Larkspur creates a cozy, retro look.
Media room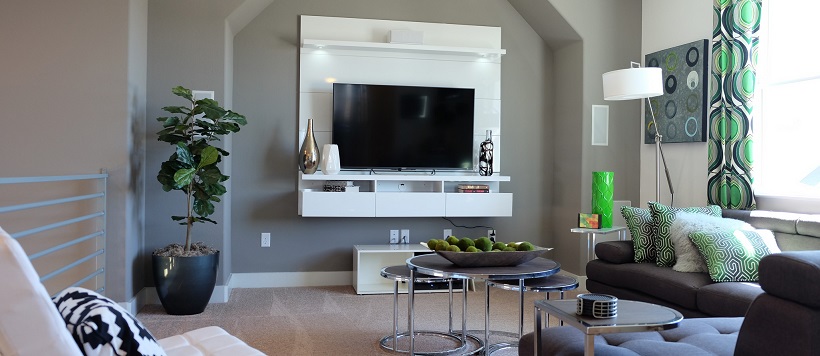 15. Using white in the media room, pictured here at Searight Village, helps create a focal point and prevents technology from overpowering the room.
Dining area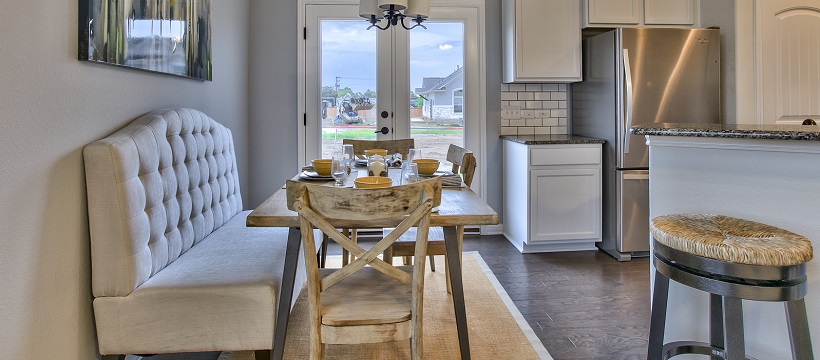 16. Match rustic wood furniture with a clean white background for a dining area that has a country vibe without overdoing it, like this one at Smithfield.
Bar area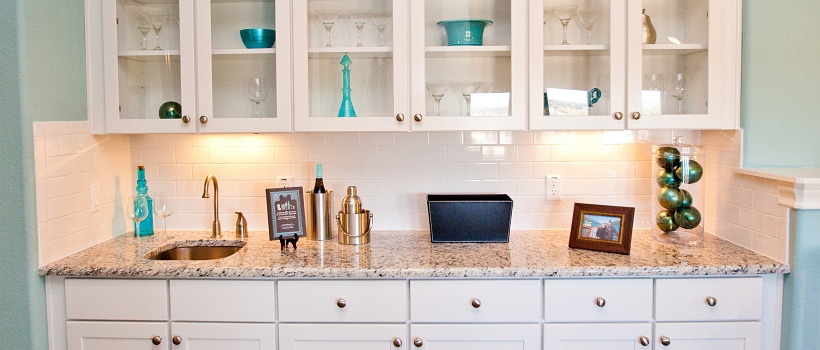 17. The crisp white tones in this bar area at Larkspur offer a blank canvas to show off your own design ideas.
Exterior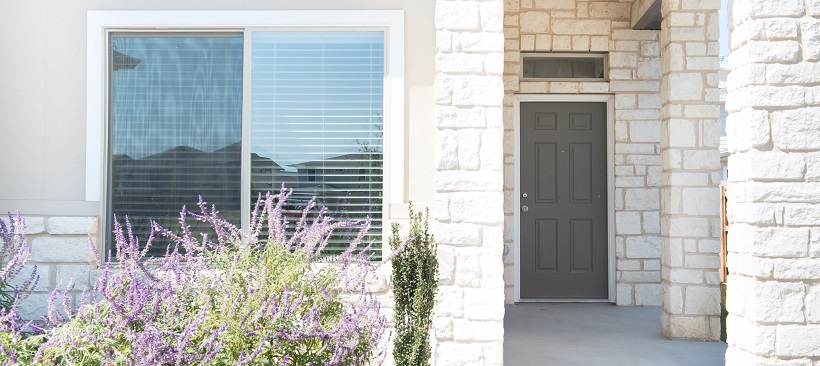 18. The natural stone exteriors at the Addison look great when you match them with a white color scheme.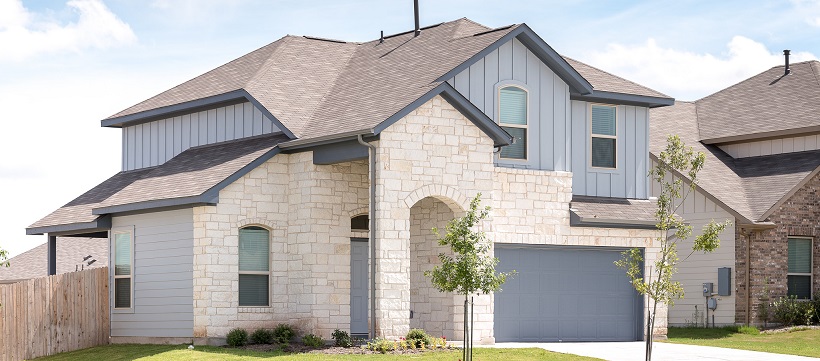 19. At Shadow Creek, white is one of several colors used to create a modern yet classic exterior.
These white home decor ideas can truly bring your space to life. For more home decor ideas, check out our blog.