With football season about to heat up and school sporting events of all kinds in full swing, you'll have plenty of reasons to celebrate game days in the coming months. Whether you're watching your favorite college football team (hook 'em, Horns!) or celebrating your daughter's latest soccer victory, these tips will help you serve up a fun, easy and stress-free game-day party.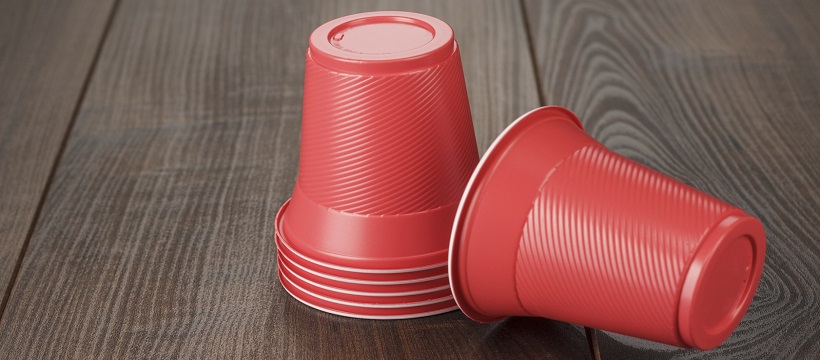 Game-day prep
Planning ahead is your ticket to a game-day party that actually gives you a chance to enjoy the game yourself, instead of just running around making sure everyone else is having a good time! Whatever you're planning for food—more on that in a minute—you'll want to have some backups handy in case your guests polish off your planned menu.
Make sure you're well-stocked with napkins, paper plates, plastic cups and disposable utensils. And ice! Lots of ice! Keep paper towels and a bottle of your favorite household cleaner on hand for the inevitable spill, and you're in business!
Arrange your party space so there's plenty of seating with a good view of the TV. If you know a neighbor or two with some extra chairs to spare, now you have an excuse to invite them over! Go as overboard as you want when it comes to decking out your space in sports-centric decor. Of course, there's no need to go wild with decorations. However, buying plates and cups in your team's colors is a nice touch!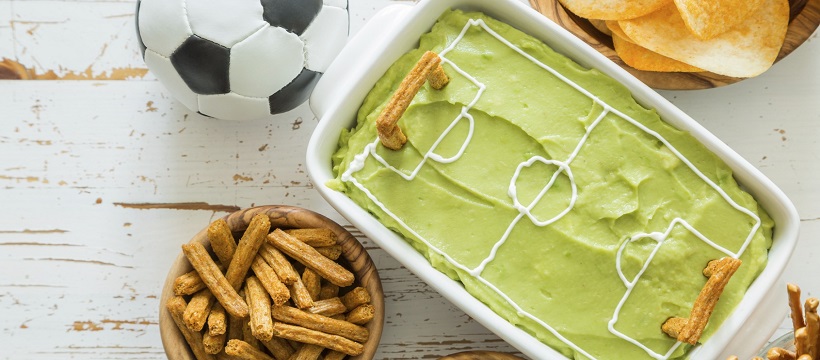 Food and drink
There's nothing wrong with keeping your game-day party menu simple. After all, chips and salsa never disappointed anyone, but you can have fun with it too. For instance, your favorite guacamole recipe and this amazing chicken wing dip are great alternatives to store-bought dip. Grilling up some dogs and burgers is a great option for outdoor game-day parties. You can also whip up some awesome sliders or pigs-in-a-blanket in your oven.
Set up your game day treats buffet-style for easy access. Try to bring things out at different times to avoid getting cleaned out early on. Don't forget to include some nutritious options like nuts and fresh fruit for health-conscious visitors. Also, asking your guests to bring a dish to pass is a great way to get your friends and neighbors involved.
For beverages, the classic cooler full of beers and soft drinks on the back porch is an old standby. For a more fun drink arrangement, set up smaller buckets filled with ice and chilled beverages throughout the party area. If you're looking for a DIY drink option, this killer homemade lemonade recipe is great for post-game parties on a warm day!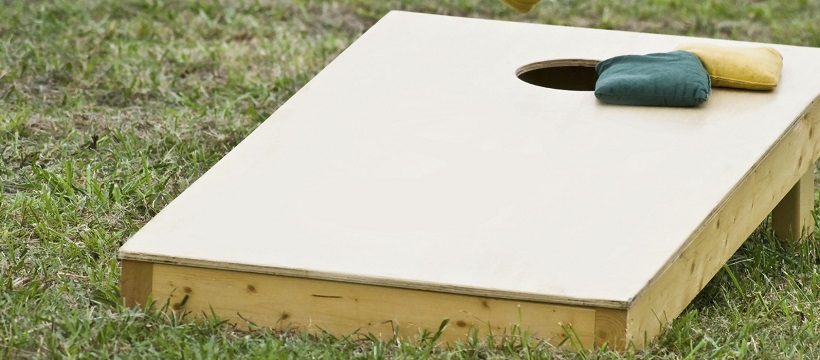 Fun and games
Sure, you're all getting together to watch the big game, but having everybody glued to the TV all day doesn't make for a very lively party. Add in a few games of your own to keep things fun! These free, printable game-day bingo cards turn the experience of watching the game into, well, a game by letting your guests mark off boxes based on what happens on the screen.
Outdoor lawn games are also great for keeping things lively before, after and during breaks in the big game. Bean bag toss games are as popular as ever! It's actually pretty easy to make your own boards. Complete them with a custom paint job that shows off your team colors.
Throwing a game-day party is a great way to celebrate your favorite team's hard-won victory (or noble defeat, as the case may be) while getting to know your neighbors. Here's to a fun-filled season! For more home ideas and tips, check out our blog!