Moving out of state can be intimidating, but it also comes with the thrill of a new beginning. When you're moving and buying a home in Austin, Texas, it's important to know you'll be comfortable in your new surroundings. So, these communities offer the best of both city and Hill Country living.
The Griffin
Nestled among the cozy streets of the Clarksville historic district, The Griffin is a luxury community. It's situated mere footsteps away from the heart of downtown Austin. World-class restaurants, countless dining options and some of Austin's most beautiful parks are within walking distance of The Griffin.
Shopping: Grocery shopping is a breeze at The Griffin. Fresh Plus Grocery is an Austin favorite for its fresh, locally sourced foods, scarcely a block away. You'll also find countless unique shops in the area, with everything from clothes and shoes to records and jewelry. For anything else you may need, the mall at Barton Creek Square is just an 8-minute drive away.
Dining: Whether you love Thai food, Italian cuisine or classic Austin barbecue, you don't have to look far. Great Mexican food is right around the corner at Zocalo Cafe. Nearby Caffe Medici offers some of the best coffee and espresso around. For classic American diner fare, head to Nau's Enfield Drug Store. You'll enjoy breakfast, lunch and an old-fashioned soda fountain that has operated since 1951.
Parks and recreation: Pease District Park is a favorite spot among picnickers and dog walkers. It's just blocks away and the Shoal Creek Greenbelt connects it with several local parks. Also nearby are Zilker Metropolitan Park, Lady Bird Lake and the Roy and Ann Butler Hike and Bike Trail.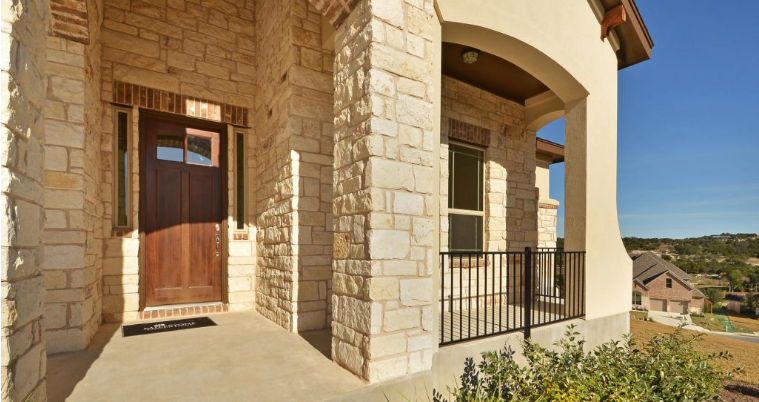 West Cypress Hills
If your moving out of state, living in West Cypress Hills offers a taste of country living within easy reach of the city. Surrounded by the rolling, wide-open landscape of the Texas Hill Country, West Cypress Hills is still just 35 minutes from downtown Austin.
Outdoors: If you love the outdoors, you'll be right at home. Quiet trails wind through the community along a spring-fed creek, with breathtaking bluff-top views of the Colorado River basin. Nearby Lake Travis and the many parks along its shores offer hiking, bicycling, swimming, boating and excellent fishing.
Shopping and dining: The nearby community of Bee Cave offers all the shopping and dining options you could ever need, from tiny locally owned shops and boutiques to the Hill Country Galleria mall. If you want to explore stores, eateries and nightlife of downtown Austin, the city's just 25 miles down Highway 71.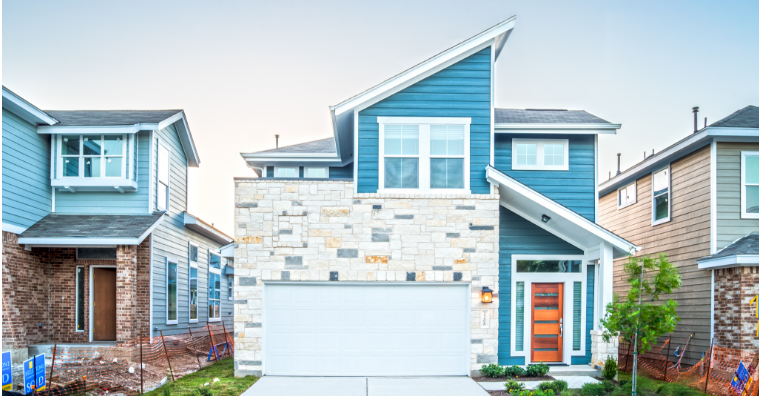 The Eastwood at Riverside
Scarcely 10 minutes from the center of Austin is The Eastwood at Riverside. It offers striking modern architecture in a professionally designed landscape. Therefore, it provides an urban living experience that doesn't feel the least bit cramped or crowded.
All the modern comforts: These homes' advanced technological and energy-saving features make them absolutely state-of-the-art. Features include keyless entry, digital programmable thermostats and 14 SEER HVAC high energy-efficient and environmentally friendly heating and air conditioning.
Downtown living: When you want to catch a concert, grab a bite to eat or hit the town on a Saturday night, you don't have to go far. The Eastwood's location on Riverside Drive puts downtown Austin right at your fingertips. If you need to commute for work, your drive is quick and easy.
Leisurely lifestyle: Play 18 holes at the Riverside Golf Course just 5 minutes away, or reconnect with your wild side at the nearby Colorado River Wildlife Sanctuary.
Whether you're moving out of state or down the road, we make every effort to ensure your community is perfect for you! So, contact MileStone today to learn more about moving out of state and buying a home in Austin, Texas.