MASTER YOUR DOMAIN IN CENTRAL AUSTIN
As the city's next iconic neighborhood, The Grove is designed to be both a resting place and a jumping off point to all that Austin has to offer. Eat, drink, shop, exercise, and unwind. Conveniently located at 45th and MOPAC, The Grove presents a balanced lifestyle that is equally sophisticated and upscale while staying relaxed and down-to-earth. Beautiful parks, vibrant mixed-use, and handpicked residential architecture create a connection unlike any other. Give your commute the boot in a neighborhood as unique as the city itself.
LEARN MORE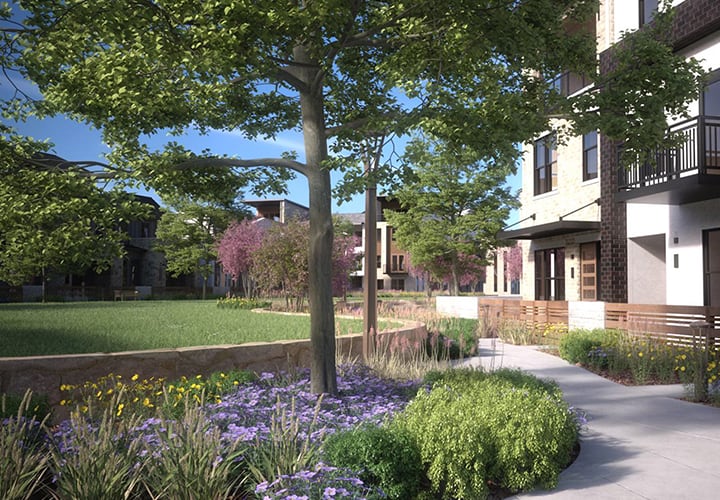 True to Our Roots
THE PERFECT PLACE TO CALL HOME
Throughout the design process, we held true to the core values and aspirations developed specifically for this project to create residences that live in harmony with the natural and urban spaces inside The Grove. We envisioned what we wanted The Grove to be, and set forth to meld them seamlessly into the existing neighborhood and natural landscape.

From Sidewalks to Sunsets
EVERYTHING UNDER THE GROVE
The Grove was envisioned as a thriving entertainment destination. Not only a community for personal entertainment, The Grove is a mixed-use mecca for creative spirits. Gourmet restaurants and boutiques meet exercise studios and specialty merchants. Relaxing greenspaces and casual corporate offices amidst the beauty of central Texas. A peaceful coexistence. We even built an outdoor living room. The Grove is Austin's gathering place.
LEARN MORE