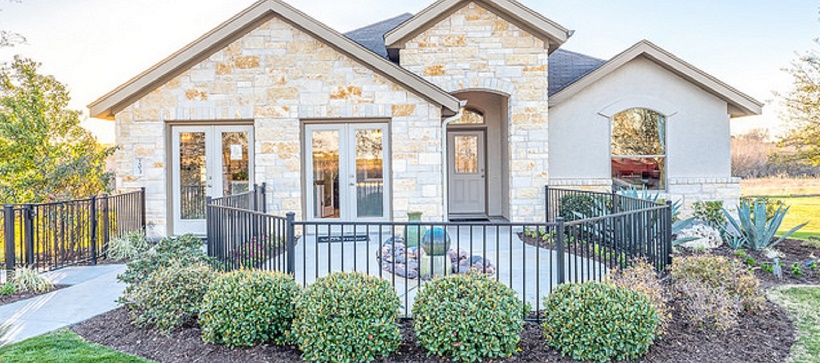 At MileStone, we take pride in creating affordable homes for every lifestyle. We all know that Austin is growing fast! While that often means housing costs are on the rise, it's still possible to find a home at a reasonable price. Whether you're looking for your dream home downtown or the wide-open spaces of the Texas Hill Country, you'll find affordable homes in many of our top communities.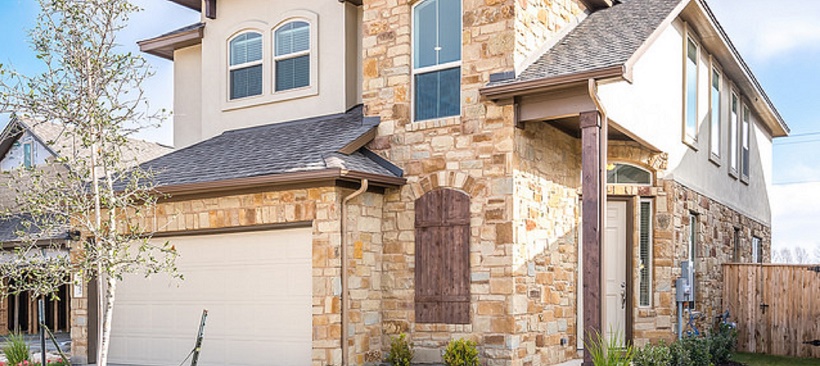 North Austin/Cedar Park
Known for great schools and a family-friendly atmosphere, the North Austin and Cedar Park areas are just a short drive from downtown. We're proud to offer affordable homes in several communities within this fast-growing area.
Larkspur
Our Larkspur community offers plenty of elbow room, with walking trails throughout the community and more than 100 acres of neighboring parkland. Several Larkspur floor plans offer affordable options, including the popular Echo floor plan, which includes three bedrooms, two bathrooms and a spacious 1,300 square feet starting at $214,000.
The Arbors at Lakeline
Townhomes at The Arbors at Lakeline start below $225,000 with the Fitzgerald floor plan, offering a 1,418-square-foot living space that includes two to three bedrooms and two-and-a-half bathrooms. Also, The Arbors at Lakeline is part of the top-rated Leander Independent School District.
Teravista
Demand has proven to be high for homes in this Georgetown community. Teravista features a sophisticated recreation center and several affordable floor plans, including the Balata floor plan, which encompasses 1,855 square feet, three bedrooms and two bathrooms starting at $259,000.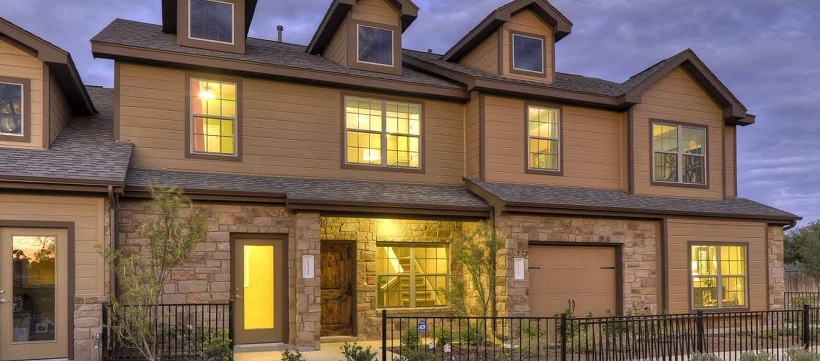 Downtown/South Austin
The Downtown and South Austin areas put you right where the action is! There are countless shopping and dining options, thriving nightlife and a vibrant urban center right at your fingertips. Even as home prices in this part of the city rise, we're committed to providing affordable homes.
Smithfield
Just a few short miles from downtown, our Smithfield community was created specifically with the goal of providing residents with a low-maintenance lifestyle at an entry-level price point. The Longfellow floor plan is one of several affordable options. It starts at $216,990 and offers two bedrooms, two-and-a-half bathrooms and 1,282 square feet.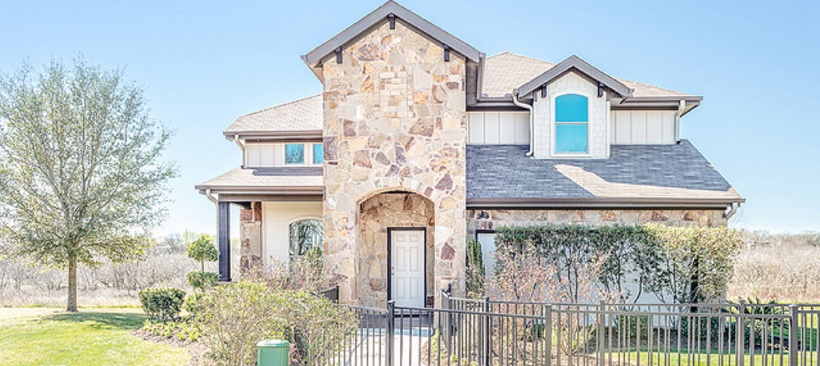 Buda/Hill Country
Finally, the superb scenery and small-town atmosphere of Buda, Texas, make it a wonderful place to call home. Even in the heart of the Hill Country, downtown Austin is just a short commute away. Therefore, it's here that you'll find some of the most affordable homes in the Austin area.
The Meadows at Shadow Creek
The scenic Meadows at Shadow Creek community offers five floor plans that all start under $200,000. For example, the 1,300-square-foot Echo floor plan gives you three bedrooms, two bathrooms and gorgeous Hill Country views. You can get all of this for as low as $164,990! This Buda, Texas, community is only 16 miles from downtown and is located in the award-winning Hays School District
Shadow Creek
Every floor plan at Shadow Creek is a bargain. For example, the Abilene floor plan is 1,400 square feet and starts in the $199,900s. Also, the spacious Jefferson floor plan is 2,650 square feet and starts in the $241,990s. Residents have access to peaceful walking trails, a refreshing community pool and all the shops and eateries on Buda's historic Main Street.
Our team is committed to helping you find the perfect home! Contact MileStone today to learn more about finding affordable homes in Austin, Texas.